Pink Therapy Annual Conference 2022
Celebrating the launch of Queering Psychotherapy and talking all things Gender, Sex and relationship Diverse
Saturday 22 October 2022
In-person or online
BUY TICKETS ONLINE
Our Tenth Pink Therapy Conference will feature a selection of contributors to a brand new British therapy textbook. Queering Psychotherapy is undoubtedly going to be an essential contribution to the field. A series of interviews were transcribed into first-person narratives by an eclectic mix of therapists, both experienced and those new to the profession sharing their insights and perspectives and edited by J Chance Czyzselska.
The book will challenge the largely Eurocentric, cisgender, and heteronormative paradigms of traditional psychotherapy, embrace queer and intersectional perspectives, and show the flourishing diversity of our gender, sex, and relationship diverse communities.
Our conferences have always been an essential point in the calendar when therapists from across the country (and often wider afield) come together to network and break down some of the isolation of being a professional therapist working with marginalised clients.
As we are emerging from the impact of the Covid pandemic and adjusting to the new normal, this conference will be in a hybrid format. We will be welcoming those who wish to meet in person and engage directly with the authors back at our usual conference venue, Resource for London. We sincerely hope many of you will be eager for some real-life engagement and a chance to celebrate survival.
Your ticket price will include a free copy of the book, and we will be inviting all the contributors to attend the conference, so you could also seek to get your copy signed by them if that's your thing!
Saturday 22 October 2022
Arrivals and Registration from 9 am UK time. The conference ends at 5 pm UK time.
Programme
09:45 Welcome & Notices
10:15   Chance Czyzselska on the story of the book
10:45  Talk 1  On Working with Trans and Gender-Expansive Clients – Ellis J. Johnson
11:30   Refreshments
11:50   Talk 2  Toward an intersectional therapy training – Sabah Choudrey
12:35   Lunch & Book Signing
14:00 Talk 3  Queering the Black feminist psychoanalytic – Dr Gail Lewis
14:45  Talk 4  Shame, a queer love letter to an all-embracing mind that sees me – Robert Downes
15:30  Refreshments
15:50  Talk 5  Lesbian erasure from Freud's lesbian patient to the present – Chance Czyzselska
16:35   Closing Q&A & Reflections
17:00  Conference Ends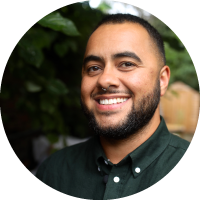 ELLIS J. JOHNSON (he/him) is a psychodynamic psychotherapeutic counsellor, supervisor, trainer, consultant and group facilitator, working mainly alongside transgender, non-binary, queer or questioning people. As a transgender man of mixed-heritage, Ellis is passionate about attending to the intersections of race, class, and coloniality in his work; he holds a particular interest in decolonising our understandings of gender, sexuality and spirituality. He delivers training in trans inclusion and anti-racist practice to organisations and therapists across the UK and internationally.
Find out more at transcounselling.co.uk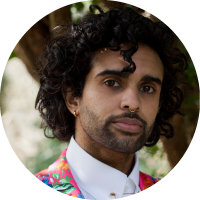 SABAH CHOUDREY – Reluctant activist on most things trans, brown and hairy. Public speaker, writer and psychotherapist in training.  Proud trans youth worker since 2014 at Gendered Intelligence, trustee of Inclusive Mosque Initiative and co-founder of Colours Youth Network supporting LGBTQ BPOC young people in UK. Winner of the Gay Times Future Fighters Honour 2021 and author of 'Supporting Trans People of Colour: How To Make Your Practice Inclusive.'
Find out more at sabahchoudrey.com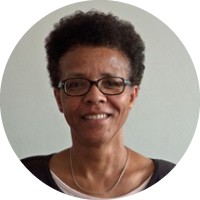 DR GAIL LEWIS is Presidential Visiting Professor at Yale University (2021-22) and Reader Emerita in the Department of Psychosocial Studies at Birkbeck College and Senior Visiting Research Fellow at the Department of Gender Studies, LSE.  She trained, first, as a Psychodynamic Psychotherapist and then as a Psychoanalytic Psychotherapist at the Tavistock Clinic. Her political subjectivity was formed in the intensities of black feminist and anti-racist struggle and through a socialist, anti-imperialist lens. She was a member of the Brixton Black Women's Group and one of the founder members of the Organisation of Women of African and Asian Descent, Britain's first national organisation for black and other women of colour. She is currently writing a book on black feminism in Britain and has written on feminism, intersectionality, the welfare state, and racialised-gendered experience.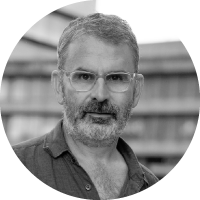 ROBERT DOWNES – psychotherapist, supervisor, teacher and student engaged in critical psychological study and practice drawing from a range of traditions: queer theory, black feminism, critical theory, philosophy, relational psychoanalysis alongside the spiritual teachings of the Diamond Approach and the music of Björk.  Robert is currently chair of The Relational School and writes about whiteness, shame and the erotic in the therapeutic encounter.  A recent chapter was co-written with Foluke Taylor:  Re-imagining the Space and Context for a Therapeutic Curriculum – A Sketch in Black Identities + White Therapies: Race, Respect + Diversity. Ed. Divine Charura & Colin Lago (PCCS Books). 
Find out more at bodypsychotherapyinlondon.com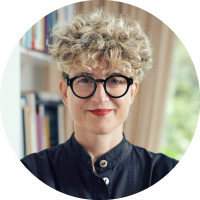 JANE CHANCE CZYZSELSKA (they/she) is a relational integrative psychotherapist and counsellor in private practice and a writer. They are an organising committee member of The Relational School and an editorial advisor for Therapy Today.