ABOUT US
Pink Therapy provides training, clinical supervision and consultation for therapists who work with, or want to work with LGBTIQ and gender and sexual diversity clients. We are pioneers of the provision of training in the UK for working with people with diverse sexualities and lifestyles, including those of the BDSM/Kink communities.
Dominic Davies is the Founder and CEO of Pink Therapy. He has worked as a psychotherapist, clinical sexologist and practice consultant for almost 40 years.
Over the years Dominic has received a number of honours and awards for his pioneering work in the field of gender and sexuality. In 2015 He received the Practitioner award from the Sexualities Section of the British Psychological Society. He is the only non-psychologist to ever receive this award.
In 2016 he was made a Fellow of the National Counselling Society and in 2018 Dominic received the Lifetime Achievement Award for Sexual Freedom.
Dominic has also been made a Fellow of the National Council of Integrative Psychotherapists. Fellowship is the highest level of membership for these professional bodies.
In 2021 Dominic was named as one of 50 Distinguished Gender and Sexual Health Revolutionaries.
Dominic (with Charles Neal) co-edited three of the first British textbooks on working with LGBT clients published in 1996 and 2000 and contributed numerous other papers and chapters to the literature of this emerging field and presented at many national and international conferences. After a 21 year hiatus, he is currently co-editing (with Silva Neves) two more Pink Therapy textbooks aimed at GSRD therapists and Sex & Relationship Therapists in Europe.
He has been referred to as one of the grandparents of Gender, Sex and Relationship Diversity Therapy in the UK and Europe.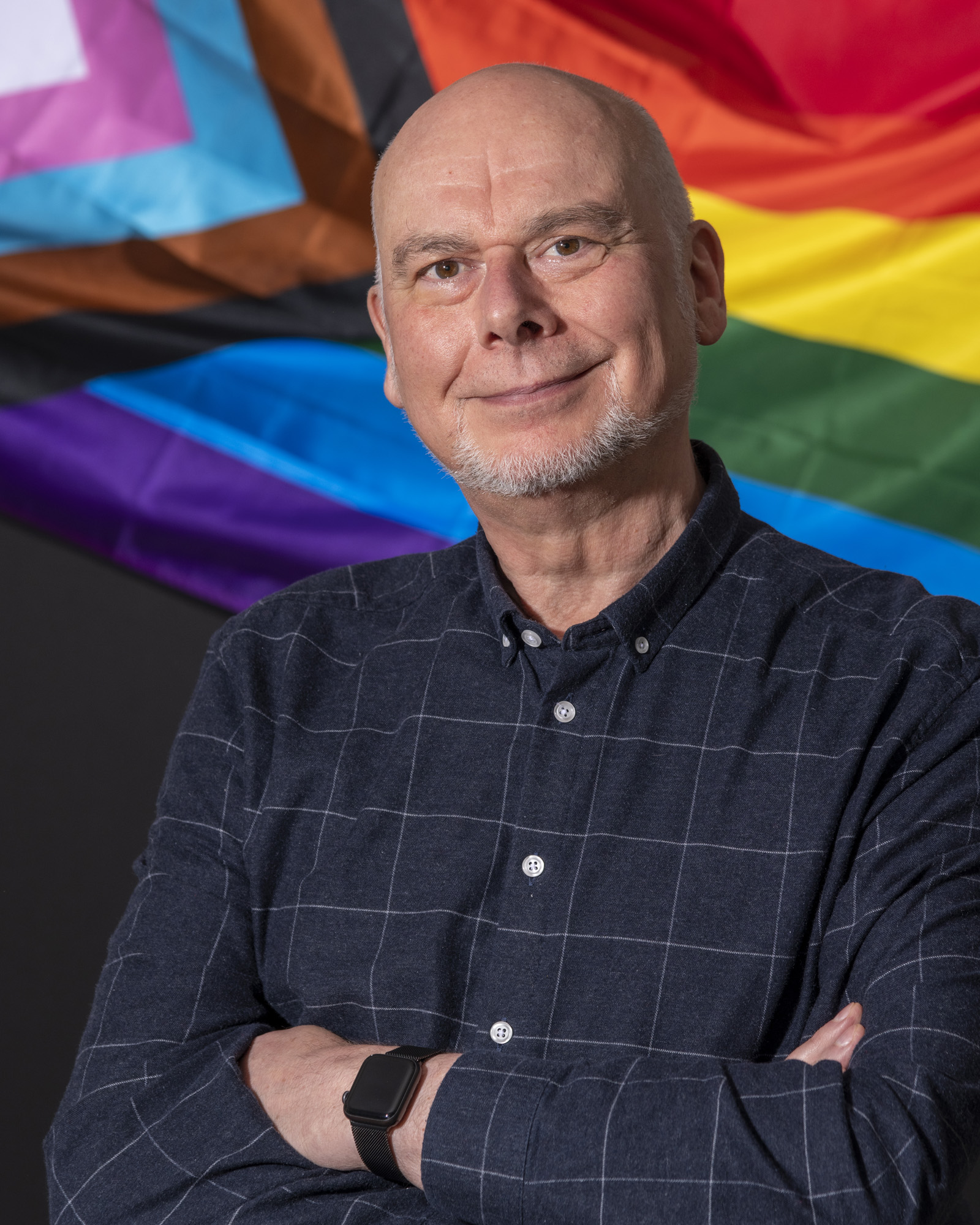 Commited to clinical excellence.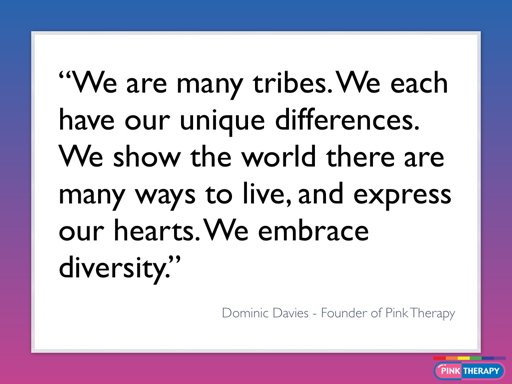 Our commitment to clinical excellence has led to the development of our wide range of online-learning modules authored by a number of experts in the GSRD field and we've created flexible study opportunities so that you can access the exact learning and development you need to feel confident that you can offer a truly inclusive practice that meets client needs.
Our faculty team of expert module authors and trainers has many years' in the field of LGBTQ+ Therapy helping and supporting sex diversity clients and a wealth of experience teaching and training other therapists on these issues, both in the UK and abroad.
Most of us have contributed to the growing body of literature about sex diversity therapy through publishing our own research or ideas. Specifically, a number of us have contributed chapters to three volumes of Pink Therapy which are the leading British textbooks on working with lesbian, gay, bisexual and transgender clients published by Open University Press/McGraw-Hill. Find out more about us here.
None of the people associated with this site view people, gender and sex diversity as deviant or sick. They will not problematise your gender identity or your sexuality. We have a policy of being open with clients about the provision of LGBTQ+ therapy services and the training and experience we have. We are committed to offering training, clinical supervision and consultation to other therapists (and therapy training organisations) who are working with sex diversity clients to improve the overall quality and effectiveness of the services available. We also want to promote self-help resources to enable gender and sex diversity clients to work on themselves as well as providing information about low cost and free counselling and support for people on limited incomes.