Officially accredited by the NCIP

DIPLOMA IN GENDER, SEX AND RELATIONSHIP DIVERSITY THERAPY
(with the option of an extra year for an Advanced Specialist Diploma in GSRD Psychotherapy)
The Missing Link For Mental Health Professionals Working With LGBTQIA+ Clients
The ONLY year-long specialist training course that focuses exclusively on working with therapy clients of diverse genders, sexualities, identities, relationships, lifestyles & practices.
It's such a surprising story…
One that affects thousands of mental health professionals across the world.
But if you want to learn more about therapy work with clients who identify as Lesbian, Gay, Bisexual, Trans, Queer, Intersex, Asexual, (LGBTQIA+), or other diverse sexualities, genders and relationship structures?
It's really hard to find a comprehensive training programme out there.
LGBTQIA+ issues might have got a brief mention during your formal training … if you happened to be one of the lucky few. However, most students were left to fend for themselves.
A problem that is even more real and painful for mental health professionals in socially repressive countries or cultures.
They tell us things like –
"As a gay therapist, I feel so isolated and alone."
"I have no peer support in this. I'm second-guessing myself, and worry I'm making the wrong decision."
"It sucks…
I so WANT to provide the best care for every client, but I just don't feel equipped to do so. I don't understand what all these new identities mean, or how best to help my clients.
It makes me feel inadequate, and like I'm letting people down."
Pink Therapy has expanded our therapeutic and training services beyond the more traditional lesbian, gay, bisexual and transgender LGBT as we found there were many other marginalised groups with an equal or greater need for good mental health support.  We also didn't find it helpful to be adding more letters into the acronym or alphabet soup as some refer to it, as this too, was limiting and exclusionary, despite it getting as complicated as LGBTTQQIAAP (lesbian, gay, bisexual, transgender, transsexual, queer, questioning, intersex, asexual, ally, pansexual) or even QUILTBAG (queer and questioning, unsure, intersex, lesbian, transgender and two-spirit, bisexual, asexual and aromantic, and gay and genderqueer). So for many years now, we have been using the phrase Gender, Sex and Relationship Diversity (GSRD).
Our descriptions below are our current understanding of marginalised identities, consensual relationships and practices, and not meant to be exclusive.
With Gender, we include people on the gender spectrum who might identify as trans, agender, bi-gender, crossdressers, genderqueer, gender fluid, and non-binary and First Nations/Indigenous genders excluded by colonising categories.
We are using two different understandings of the word Sex: Sex as in sexuality, sexual orientation/identities: lesbian, gay, bi- and pan-sexual and those on the asexual spectrum, celibate and those engaged in BDSM/Kink and Fetish.
Sex is also being used to mean: biological sex including intersex and people born with sex characteristics (including genitals, gonads and chromosome patterns) that do not fit typical binary notions of male or female bodies).
In Relationship Diversities: we include people on the aromantic (aro) spectrum, people involved in BDSM/Kink power exchange relationships, sex work relationships, people in multi-partnered relationships (swingers, non-monogamous, polyamorous people, etc.) as well as those in 'monogamish' forms of partnership.
These categories have gone through various iterations since Pink Therapy began over 21 years ago. They will probably continue to change as our understanding of the biopsychosocial approach to gender/sex and relationships develops. Now is an exciting and dynamic time working at the forefront of mental health for marginalised people.
Dominic Davies – Founder of Pink Therapy
January 2021
Too Many Mental Health Professionals Feel Lost, Alone, and Completely Stuck When it Comes to Helping LGBTQIA+ Clients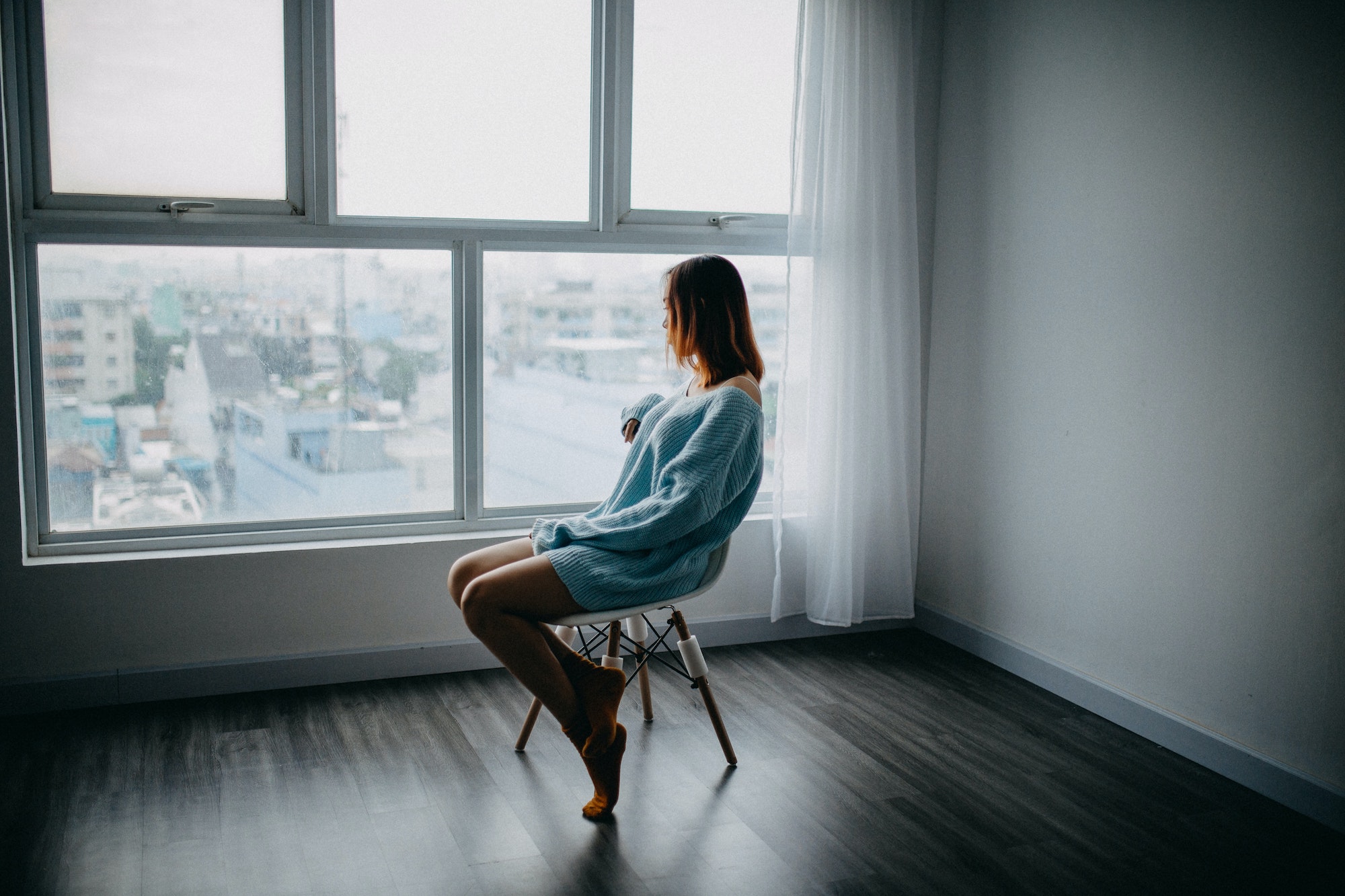 And it's not exactly their fault either.
This failure of the majority of therapy training programmes is responsible for creating a huge and often frustrating gap in many therapists' skill sets.
On one side of the divide sits your extensive training in psychology, psychiatry, psychotherapy, or counselling. You might even hold several post-graduate degrees and still have learned very little about LGBTQIA+ clients.
On the other side sits the LGBTQIA+ community, in all its wonderful richness and diversity.
In between lies this big, murky void that you need to fill all by yourself. How do you apply your therapeutic knowledge to the specific needs and issues of your GSRD clients?
How Are You Plugging Those Holes?
Simply being LGBTQIA+ yourself isn't a sufficient qualification to work with the complexity and diversity of our communities.
Of course, some mainstream heterosexual therapists would claim we're making a mountain out of a molehill. Therapists shouldn't need specialist GSRD training, they argue, because "underneath we're all the same."
But we all know that isn't true.
You feel you need more.
You're committed to improving the mental health of these communities. You're intimately familiar – often from first-hand experience – with the emotional and mental distress of the people you wish to help and serve.
You don't want them to suffer like you did. But at the same time, you're all too aware of how poorly your mainstream training has equipped you for your mission.
SO YOUR SEARCH CONTINUES …
You look for specialist additional knowledge and skills.
By reading books, digging through peer-reviewed publications, attending day workshops and seminars. But much of this training is too simplistic for your needs. 
It's how you try to plug the holes in your skill set – all in the interest of your clients and your community.
And although most of those fixes and solutions add something to your knowledge, they only give you part of what you need. Leaving you to fill in the blanks and figure out how to apply it to your practice.
At best, this makes for an inefficient use of your time, your money and your resources. It's a scattered approach that doesn't deliver the value and the depth you crave. And it often proves to be fairly expensive for what you're getting out of it.
At worst, nothing in this patchwork provides you with the one thing you need most as a mental health professional: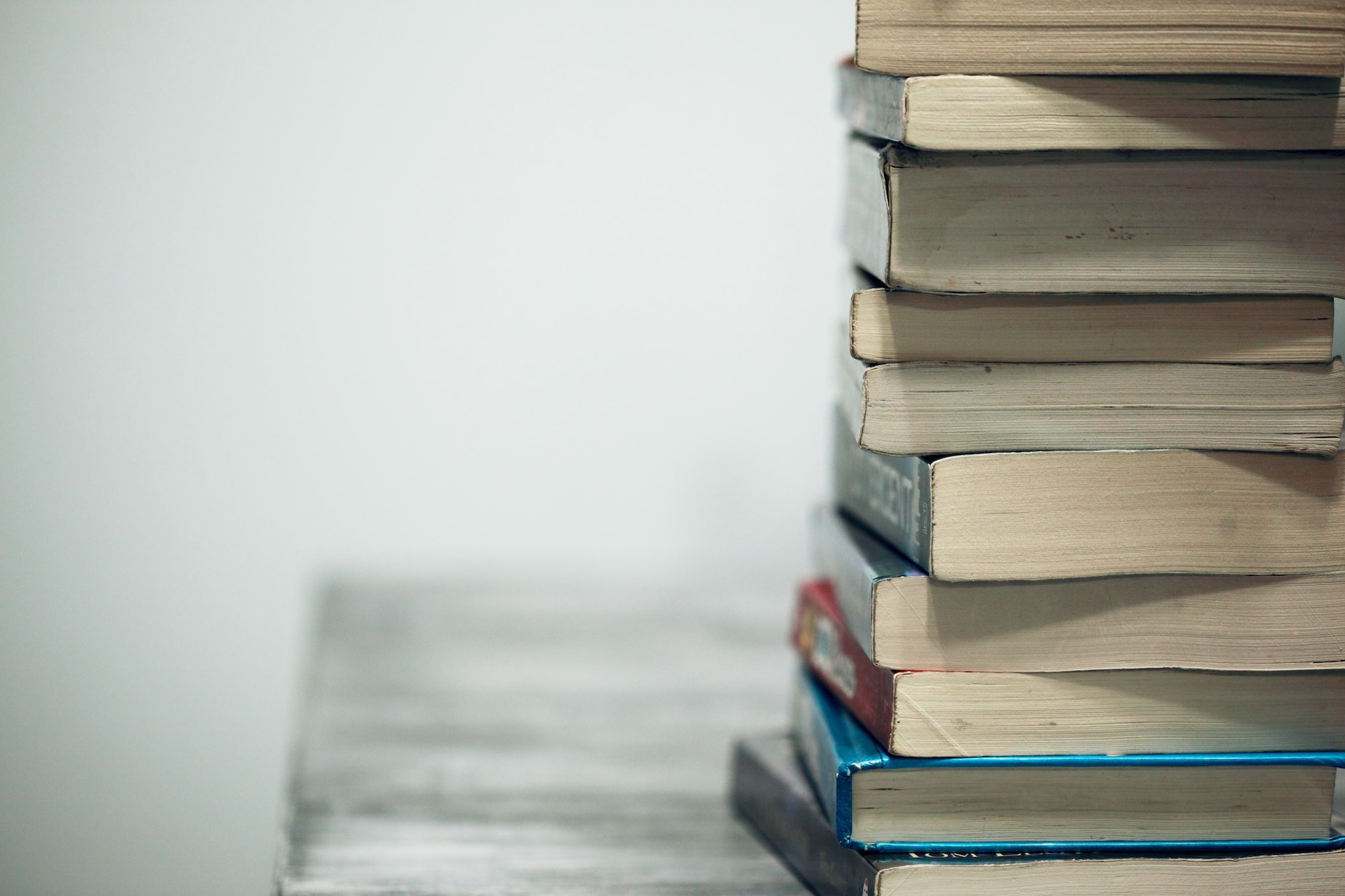 A supportive network of experienced peers
and a community of like-minded allies
.
No More Paddling In The Shallows
What you need is a deep dive.
A programme that has it all: a synergy of academic learning, real-life clinical case discussions, AND a diverse and international network you can rely on for years to come.
Delivered by pioneering GSRD teachers who are thought leaders within their field: passionate clinicians and driven professionals who are proud to be part of LGBTQIA+ communities from all over the world.
What you want is a rich and challenging experience that motivates you to grow and to push the boundaries of your perspectives, so you become a better therapist.
A therapist who feels confident about their ability to support the mental health and wellbeing of their Gender, Sex and Relationship Diverse clients – to the benefit of the wider LGBTQIA+ rainbow tribe.
And instead of some time-consuming process of trial and error, where you haphazardly search for the missing pieces of the puzzle yourself…
You prefer a focused and clearly defined programme, validated by external professional therapy organisations, and run by experienced professionals who are just as committed to the LGBTQIA+ cause as you are.
Which is EXACTLY what we've created for you

Pink Therapy is an accredited training organisation with the National Counselling Society.
The Pink Therapy Diploma in GSRD Therapy has been given Advanced Specialist training recognition by the National Counselling Society (NCS). This course alone is not in and of itself a route to the Society's Accredited Register nor does it guarantee a change in registrant grade for registrant members, nor does it guarantee a higher entry level of registrant grade on application to the Society.

Pink Therapy is an accredited training organisation with the National Council of Integrative Psychotherapists
But before we tell you more about the course, and how it can help you as a therapist, we'd probably better introduce ourselves.
For over two decades, we've been listening to the needs of GSRD professionals and to the concerns of LGBTQIA+ communities. 
In 1999, Dominic Davies founded Pink Therapy. A series of seminars and workshops gradually grew into a wider network: LGBTQIA+-friendly therapists who were eager for some specialist training, and who wanted to break the isolation of working with our communities.
We developed an extensive programme of over 50 training workshops and events, including an annual International Summer School that drew participants and trainers from all over the world and ran for several years.
Five years ago, our experiences in education and our commitment to serve culminated into something truly unique: the first-ever online diploma for Gender, Sex and Relationship Diversity Therapy.
It had sixteen modules, live case discussion groups and a residential intensive – delivered by an international faculty of highly experienced therapists.
A few years later, based on feedback from students, we decided to split the two-year diploma into a more manageable one-year Diploma in Gender, Sex and Relationship Diversity Therapy with the added option of a second year for those who want to specialise further.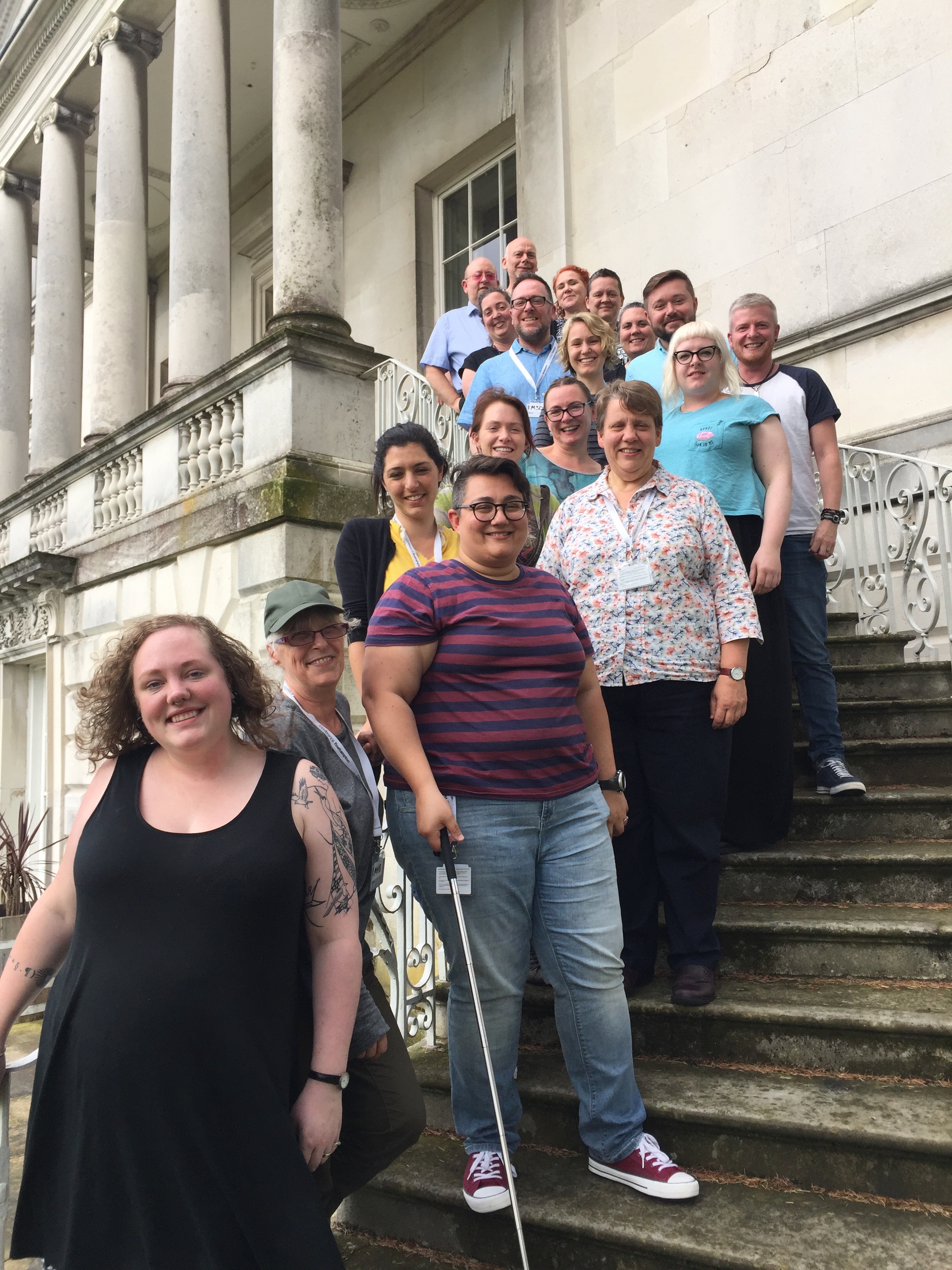 And best of all…
Both our one-year GSRD Therapy Diploma and its follow-up year for the "Advanced Specialist Diploma in GSRD Psychotherapy" have been externally assessed by the National Council of Integrative Psychotherapists (NCIP).
As a result, these diplomas have been recognised by the NCIP as Level 6 and Level 7 training.
What does this mean for you?
If you're a therapist who wants to help their clients from the LGBTQIA+ communities more effectively, then you're safe in the knowledge that:
Our GSRD psychotherapy training programme is officially accredited.
We're even mentioned in the Sage Handbook of Counselling and Psychotherapy – the most comprehensive and accessible introduction to counselling and psychotherapy theory, and practice.
In the first four editions of this essential handbook, we had a chapter dedicated to our GSRD training in sections such as 'Working with Special Populations'.
And now, in the 5th edition, the Editors have placed us in "Theories and Approaches", alongside all the other significant psychotherapeutic theories such as psychodynamic, CBT, Gestalt, Person-Centred, etc.
The Year That Will Change You Forever
(both professionally and as a person)
You would think that with the many challenges facing the LGBTQIA+ communities, there'd be more courses like ours out there.
But there aren't.
Our Diploma in Gender, Sex and Relationship Diversity Therapy gives you:
✅
Specialist education
The Diploma in Gender, Sex and Relationship Diversity Therapy is the FIRST and ONLY programme available to offer you this level of theoretical knowledge, experiential learning and global perspective.
Our programme is externally validated by two leading British professional bodies: the National Council of Psychotherapists and the National Counselling Society.
They believe we have a great course!
✅
Created by a driven faculty of experts
You'll be taught and supported by some of the pioneers, leading thinkers and researchers in the field of Gender, Sex and Relationship Diversity.
Combined, the members of our faculty have many decades of experience. But that doesn't mean they're the dry and boring academic type.
They have their finger on the LGBTQIA+ pulse, run their own practices, publish in professional journals, write or contribute to books, and continue to conduct research.
They're also genuinely nice people who want to see you grow and succeed. Teaching isn't just a job for them; it's a vocation.
✅
Supported by a diversity of peers
Equally valuable, you'll be part of a close-knit community of like-minded and qualified professionals from a wide range of disciplines.
In the Diploma in Gender, Sex and Relationship Diversity Therapy programme, you might find yourself studying alongside a straight psychiatrist from South-America, a trans counsellor from London, or a young LGBTQIA+ sex therapist living under a repressive regime.
Despite their different backgrounds and identities, what unites all of these people is their desire to learn, to work together, and to serve their community by providing better and more specialised support.
Through this global cohort, you'll gain an international network of peers that can benefit your practice and your career for many years to come.
✅
And 100% online
Our Diploma in Gender, Sex and Relationship Diversity Therapy programme is delivered entirely online. No need to travel – saving you time, money and the hassle of packing, making all those pesky travel arrangements, and dealing with UK Immigration.
You can study from home, set your own schedule (mostly), and organise the course around your work and personal life.
We have built up extensive experience with online learning over the years. And we're confident our virtual platform delivers the same results you would get in a more 'traditional' environment.
Possibly even better, thanks to the convenience and ease of use.
Here's How We Deliver What Every GSRD Professional Needs
Starting in July, and over the course of twelve months, we're guiding our

Diploma in Gender, Sex and Relationship Diversity Therapy

Programme participants through:
✅
Eight Theory Modules on GSRD Therapy
Through a combination of video lectures and guided reading of core texts, you'll learn about a range of key subjects – specifically on Gender, Sex and Relationship Diversity Therapy.
And not just passively either.
Because you'll answer a series of questions to demonstrate you understand the material and to critically reflect on how this applies to your own practice as a therapist.
Our video lectures have been created by experienced trainers who live and breathe GSRD therapy for LGBTQIA+ clients. Their passion and expertise is evident in all their work.
"The GSRD course was significantly richer in content than I had expected when I signed up. It has been challenging, rewarding and transformational for me personally and professionally. From the very first module, I noticed the knowledge being useful and welcome in client sessions." 
✅
Live webinars with subject specialists
Two weeks after submitting your worksheets for each module, you'll attend a live online 120-minute webinar with a subject specialist. This is either the module writer themselves or another course tutor who has expertise in that area.
These live webinars serve to further enhance your learning and to properly anchor the subject into your therapeutic and clinical work.
The Diploma in Gender, Sex and Relationship Diversity Therapy Programme is the first course that I have found to fully address the therapeutic needs of the GSRD community in both a reflective and comprehensive way." 
✅
Regular Case Discussion Groups 
Developing clinical excellence and enhancing best practices is at the core of our Diploma in Gender, Sex and Relationship Diversity Therapy.
Which is why these CDGs are such a fundamental part of the programme. And a particular favourite of our students!
Working with peers from all over the world and coming from different backgrounds adds something genuinely powerful and transformative to your learning experience.
Every month, you'll meet in groups of three via a live video conference. One participant presents a client they're working with, and receives peer supervision and consultation.
This is proper, real-world practice!
Each student will present three clients during the course. We rotate the groups so you get to interact with as many other students as possible.
Afterward, one of our senior tutors will give the group a short debrief on the case study and share some of their own thinking.
✅
An Experiential Intensive
Our Diploma in Gender Sex and Relationship Diversity Therapy programme kicks off with a 10-day taught live online intensive.
This special experience is: two five-day blocks of intensive experiential work for four hours, plus around an hour or two of homework each day. But do keep the rest of the day free. Sometimes it might be to watch a movie together or to do some small group work with peers who may be in different timezones to you. 
That means ZERO travel hassle or expenses.
This intense 10-day period offers the opportunity for you to meet and get to know the other participants, so you can establish a sense of community.
And even more crucially, you'll get to work on yourself in depth, while developing clinical skills and knowledge.
From our last cohort, we had some great feedback from their 10-day intensive:
"Definitely the community spirit and the non-judgemental approach. I know therapists and trainers/tutors use that terminology a lot, but sincerely, it feels really safe. That is so precious with a subject such as this."
"The design of the course was very good, nothing was improvised, there was a plan, and everything worked (presentations, videos, platform, moodle, etc.) The design (presentations, activities and homework's) allowed me to focus on the contents. Everything was very clear all the time."
"An important strength was the diversity of content and topics, and how you managed to bring those topics to personal work, experiences and professional practice. Everything was blended in a way that helped me integrate theory, personal thoughts and feelings and practice."
"The students selected was like a match made in heaven. They are carefully picked to suit the group rather than a money-making exercise, which is my experience of many courses, and I have never felt so safe to be so vulnerable ever."
WHAT DO OTHERS HAVE TO SAY ABOUT OUR

Diploma in Gender, Sex and Relationship Diversity Therapy

PROGRAMME?
Every time one of our alumni or faculty members shares with us how they feel about our

Diploma in Gender, Sex and Relationship Diversity Therapy

programme, it warms our heart.
Their praise and their feedback tell us we have created something that is truly unique… and much needed within the LGBTQIA+ community.
Which motivates us to keep pushing ourselves, and to continuously adapt and improve the course when needed.
I was trained as a psychotherapist and sex therapist but felt I lacked specific competences to work efficiently with GSRD clients.
The diploma gave me exactly what I was looking for. It should definitely be part of every mental health professional's background.
The Diploma in Gender, Sex and Relationship Diversity Therapy programme is the first course that I have found to fully address the therapeutic needs of the GSRD community in both a reflective and comprehensive way.
Drawing on experts from the field, it covers the current ever-changing issues within this area whilst also providing an insight into the unique mental health challenges that face the GSRD community.
The most resounding aspect of the course for me is the gap it fills that exists for GSRD and ally practitioners in the form of a supportive therapeutic network of practitioners.
Long after the course has been completed, I know that this crucial, non-judgemental, reflective learning environment will stay with me in the form of GSRD practitioners that are both colleagues and friends.
For me, it has brought sexuality and gender into my work and practice, providing me with the confidence and knowledge to help educate others.
The Diploma in Gender, Sex and Relationship Diversity Therapy programme provided a framework and pathway in which to better support my Rainbow clients with their internal conflicts enabling them to hold and honour their respective identities.
The modules have added specialist knowledge to my counselling kete (basket) of resources in which one of my clients has conveyed: "It's really good to be able to talk to someone who knows this stuff (GSRD) which helps me feel like you get me…"
I cannot speak highly enough about how the one year Diploma in Gender, Sex and Relationship Diversity Therapy programme has supported my ongoing personal and professional development in Counselling therapy. It is a challenging course and, given the much needed support for our Rainbow clients, well worth it!
As a therapist who has worked within GSRD communities for some time, a part of me wondered if I would gain enough from this, and whether it would be worth the time and cost commitment.
I found the residential week incredibly affirming of myself as a counsellor in these settings; I was challenged, and I learned things that I did not know about, and I came away for the first time with a strong sense of community. This sense of community has continued with frequent conversations with those in my residential and my learning has continued also.
For me the residential was an incredibly valuable experience and I would welcome the chance to return for another residential on this course!
The part that I enjoyed the most in the Diploma in Gender, Sex and Relationship Diversity Therapy programme was the Case Discussion Groups with my peers from different countries.
Not only did we share different clinical skills, perspectives, our own thoughts and feelings on each GSRD case, I've also gained insight into how culture plays a vital part in each GSRD individual.
I am very grateful that I could share what I experienced and learned in this course to other GSRD-friendly counsellors in Hong Kong.
I love teaching on this training because of the conversations I am privileged to have with practitioners coming from all over the world!
Despite our different geographical locations, we can come together to discuss how to best serve historically marginalized populations with expansive and diverse gender, sexual, relational and erotic orientations, identities and experiences.
As someone who has lived as an immigrant in two different countries and with a range of non-binary and liminal identities and experiences, I particularly appreciate this aspect of the training. Every webinar I teach is a delight and an opportunity to share what I know as well as to learn from insightful and passionate practitioners.
The Diploma in Gender, Sex and Relationship Diversity Therapy programme is the most innovative of its kind in the world.
It takes the pathology and stigma out of how people 'do' sex, and teaches clinicians what's missing from compassionate conversations about sex, pleasure and GSRD relationships.
I am thrilled to contribute my somatic clinical expertise as part of this program.
I embarked on the diploma because I wanted training where I could bring my whole self. It has made me a better therapist with all my clients, not only the GSRD ones.
The personal development combined with the academic learning has been a deep dive, compared to feeling that I was so often paddling in the shallows.
The Diploma in Gender, Sex and Relationship Diversity Therapy programme was significantly richer in content than I had expected when I signed up. It has been challenging, rewarding and transformational for me personally and professionally.
The resources, expertise, module topics, structure and progressiveness affirmed and deepened my personal experiences and bolstered my professional practice.
From the very first module, I noticed the knowledge being useful and welcome in client sessions. Gender identities, and the Gender and Sexuality Conflicts modules, in particular, have deepened the awareness, education and support I can offer my clients in their journey to becoming whole. Highly recommended!   
Pink Therapy's given me an eye-opening and systematic view in therapy related to diverse sexuality, gender, and relationship, which is internationally absent in the current psychological education curriculum.
Instructors in the program are all experienced practitioners with a profound theory base.
[Not to mention, my excellent cohort from various countries have broadened my understanding of psychology and counselling under different country contexts]
INTERNATIONALITY
I have got involved in Pink Therapy courses to share my experience but also to find a supportive field of international connections with people who – like me – are deeply interested in gender, sexuality, sex and relationships issues.
I have learnt that we see and understand these issues differently in different parts of the globe. Those differences arouse a myriad of thoughts and feelings in me. Pink Therapy is a beautiful container for all of that.
Can You Put A Price On Having The Right Skills To Help ANY LGBTQIA+ client?
How much time and money have you already spent (and sometimes, wasted) on trying to become a better therapist?
How many more years and thousands of pounds, euros or dollars are you willing – and able – to invest?
How much longer before you grow tired and demotivated from constantly having to figure this stuff out on your own?
Our

Diploma in Gender, Sex and Relationship Diversity Therapy

programme will give you exactly what you need:
✅
Specialist training in GSRD therapy
✅
With theory AND real-life case discussions
✅
PLUS a truly global network
And it will do all that in a year, while you study from the comfort of your home.
The fee for the Diploma in Gender, Sex and Relationship Diversity Therapy Programme starting in Summer 2024 is £3,600 (or equivalent in EUR).
That's for twelve months of in-depth learning, critical reflection, real-life case studies (including three of your own), and lasting transformation on both a professional and personal level.
You can even spread the cost and pay in instalments.
And remember…
Our one-year GSRD Therapy Diploma has been officially recognised as Level 6 training by the NCIP.
Not only that…
If you pass Year One, you are eligible to progress to the second year and graduate with the "Advanced Specialist Diploma in GSRD Psychotherapy" –
Officially accredited by the NCIP as a Level 7 training.
Throughout the entire programme, you're backed by a passionate faculty of subject experts and an amazing support network of peers from all over the world.
Many of our students continue to build on that international community of GSRD therapist colleagues long after they've successfully completed our programme.
Throughout the entire programme, you're backed by a passionate faculty of subject experts and an amazing support network of peers from all over the world.
Many of our students continue to build on that international community of GSRD colleagues long after they've successfully completed our programme.
Be Warned: Places Are Extremely Limited
Places on our Diploma in Gender, Sex and Relationship Diversity Therapy programme are very limited. And for good reason.
We wish to maintain outstanding levels of education and to ensure every participant receives enough individual attention and support.
As a result, there are only 18 places.
The next cohort starts in July 2024 and we will begin recruiting in September 2023.
Please apply soon!
Remember if the timescale for this course is too long and you wish to start your education earlier, we have many standalone CPD modules using the same theory content as the Diploma in Gender Sex and Relationship Diversity Therapy students (with or without the obligation to submit written assignments).
We'll first ask you to complete an online application form, outlining your training and experience to date. After that, we'll invite you to attend a video interview via Zoom.
That's to make sure you're the right candidate for our programme.
If you have any questions, please feel free to get in touch! Email us on training[at]pinktherapy.org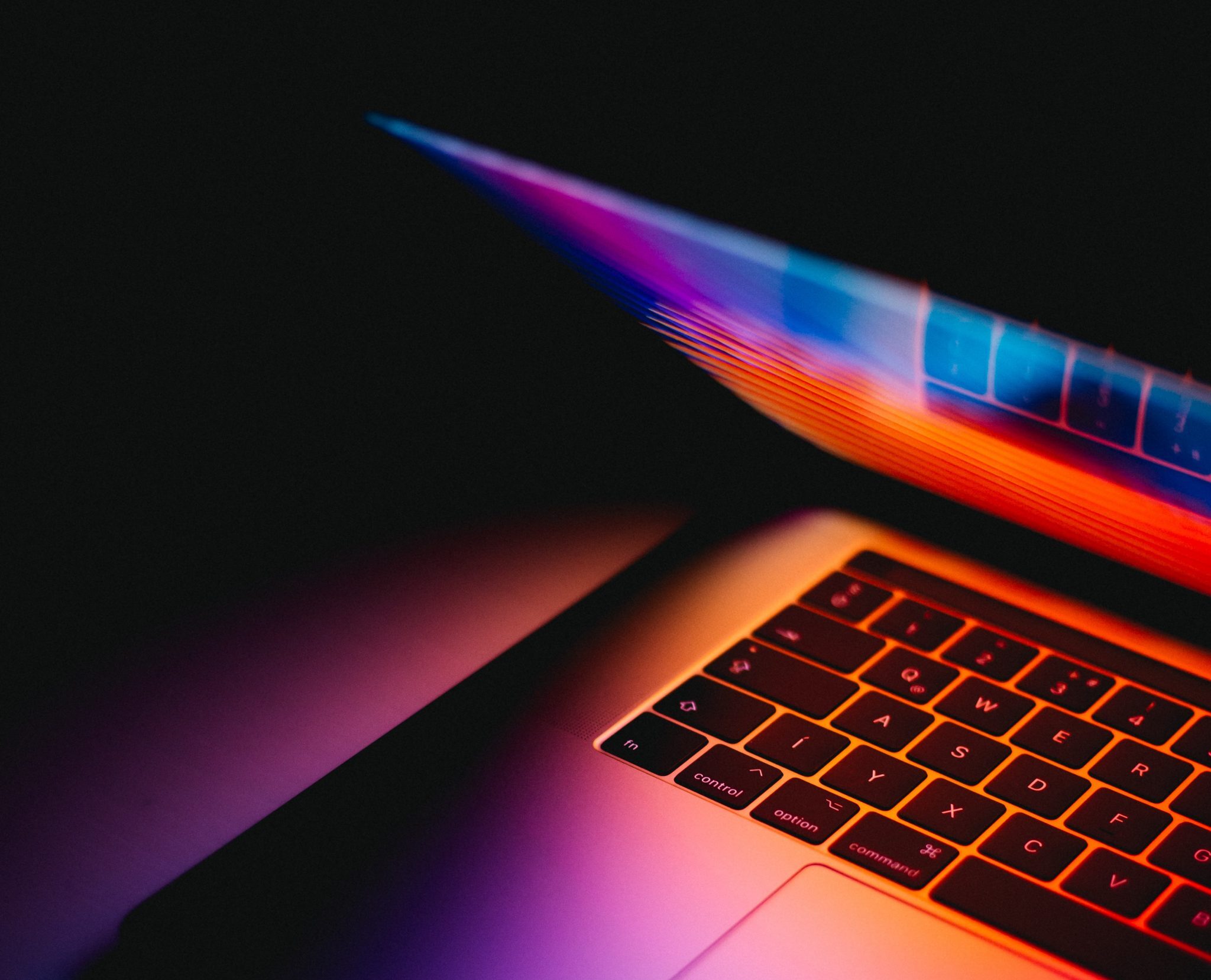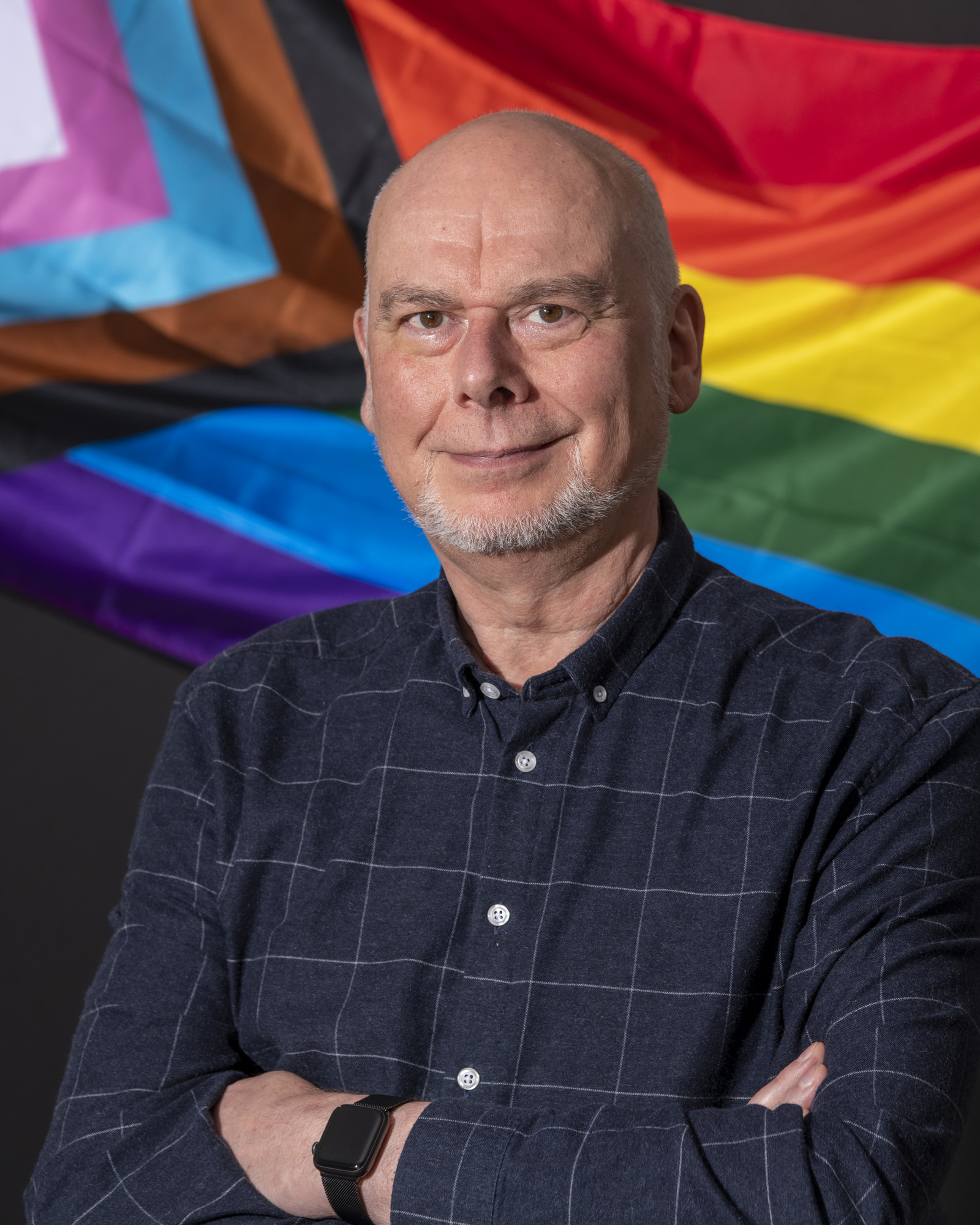 Dominic Davies
Founder, Pink Therapy
Dominic Davies is a Fellow of the National Counselling Society and The National Council Of Psychotherapists. He is also a member of the Consortium for Academic Research in Alternative Sexualities (CARAS) and the World Association for Sexual Health.
He has over thirty-five years of clinical experience working with a wide variety of gender, sex, and relationship diverse clients. He pioneered HIV care and service provision in the late 1980s; his current clinical interests lie in Diversities in Sexual Expression and Lifestyle (incl: BDSM/Kink), Gender Therapy and Chemsex initiatives with gay men, He is also interested in treating Out of Control Sexual Behaviour and undertaking research and teaching on how therapists can maintain professional boundaries whilst living and working within their communities.
Life is different for folk from gender, sex and relationship diverse communities.
People identifying as GSRD are more likely to experience mental health challenges and they have poorer mental health than those from outside those communities.
Minority stress results in higher levels of depression, anxiety, self-harm and substance misuse.
Family, relationships, parenting, ageing and sexual difficulties all present their unique challenges.
And yet, very few therapists trained on mainstream courses are taught anything much about all of this.
That's simply not acceptable.
At Pink Therapy, our mission right from the start (way back in 1999) has been to help mental health workers become even better. By offering high quality therapy and training from qualified and highly experienced therapists. For the benefit and the advancement of their GSRD clients and the wider LGBTQIA+ community.
Our Diploma in Gender, Sex and Relationship Diversity Therapy is a big component in that mission.
And we would love you to be part of this special journey.
Because we know what our programme can do for therapists. We have seen the change. Our students don't just gain knowledge and expertise. They gain in confidence, drive and conviction as well.
Maybe that's the biggest and most powerful benefit of all.
If you feel our Diploma in Gender, Sex and Relationship Diversity Therapy will give you what you need, then apply now, recruitment for the 2024 intake starts in September 2023.
Our theory modules offer you the latest research and a wealth of information. But we don't want you to just passively consume it.
We've designed our modules in a way that invites you to reflect on what you learn… and then apply this in your own professional life.
Every module consists of video lectures, required reading and a written assignment to help you understand and anchor the information.
We supply the study materials, so you don't need to buy expensive textbooks.
✅
Module 1: Mental Health
The latest research into the mental health of gender, sex and relationship diverse people. Core theoretical concepts and understanding more about how to critique and assess research papers and previous studies.
✅
Module 2: Therapist Disclosure and Living and Working within Same Communities
Part one of this module is exploring the implications of disclosing one's own orientation/identities, including the latest thinking on therapists use of self.
The second part is how to manage the personal and professional challenges which can occur living and working within our communities in meeting clients in social and virtual contexts.
✅
Module 3: Intersectionality
Understanding how privilege and oppression interact with individual identities enables you to demonstrate an in-depth understanding of the unique nature of client experience.
✅
Module 4: Coming Out
The complex, developmental nature of the coming out process is no longer exclusive to sexual orientation. You may find yourself working concurrently with key issues of gender identity, lifestyle and the intersections between the communities to which individual clients belong.
✅
Module 5: Shame and Internalised Oppression
Understanding more about why and how shame and internalised oppression can manifest for GSRD clients and explore effective ways to support your clients as well as its profound impact on ourselves.
✅
Module 6: Relationships
Addressing the internal and external challenges GSRD clients face with their relationships, including internalised pathologies and shame, shifting power dynamics and heteronormative influences from society. Exploring the complexities that impact GSRD relationship dynamics and a particular focus on developing clinical skills
✅
Module 7: Gender Across The Lifespan
Exploring the wide range of bio-psycho-social factors and experiences that trans and non-binary clients and their families may present with in your clinical practice, to understand appropriate use of language with gender diverse clients and demystify how to support your clients to live their most authentic lives.
✅
Module 8: Working with Gender and Sexuality Conflicts
How to support individuals who are struggling with matters of identity and believe that conversion or reparative therapy may provide the answer to their problems and working with those who present asking for help in eliminating their same-sex feelings or gender conflicts. This module will help you to support and work with these challenging conflicts.
Who is the

Diploma in Gender, Sex and Relationship Diversity Therapy

Programme for?
traiiningAs this is a post-graduate training, it's open to participants who have already satisfactorily completed a basic training to the equivalent of a Diploma in Counselling or Psychotherapy, Clinical Sexology, Counselling Psychology or Clinical Psychology or Psychiatry.
Pink Therapy recognises the significant mental health distress amongst the gender, sex and relationship diverse communities which have elevated rates of depression, anxiety, suicidality and self-harm, and we are committed to training practitioners who are skilled in responding to these and the many other traumas faced by our communities.
We have a strong clinical focus on this programme with a wide range of experienced and qualified mental health professionals engaging in peer case supervision as well as tutor-led advanced clinical discussions. It's not unusual for these groups to comprise psychiatrists, alongside clinical psychologists and psychotherapists who all would have trained for a minimum of seven years. The counsellors on our programmes have undertaken a minimum of 450 taught hours and normally 200 clinical hours in their basic training before coming to us.
We will sometimes consider applications from qualified allied health professionals involved in providing counselling support and advisory work (e.g. nurses, health advisors, social workers, occupational therapists, youth and community workers etc) who are already engaged in using counselling skills in their workplace and who have a good working knowledge of various psychological theories and the professional confidence to discuss their work alongside psychotherapists, psychologists and psychiatrists.
For others who wish to have a less intense training commitment, we have some excellent CPD courses listed here. You can book one or several of them and all are quality checked by the National Counselling Society.
Please note, our Diploma in Gender, Sex and Relationship Diversity Therapy Programme is a post-qualifying training and not a training in Therapeutic Counselling or Psychotherapy. We build on your pre-existing training towards graduation as a GSRD Psychotherapist.
Candidates will also need to possess good levels of understanding in written and spoken English, as the course will only be offered in English.
As the course is completely online, you'll need a stable internet connection for your computer or tablet with a camera and a microphone.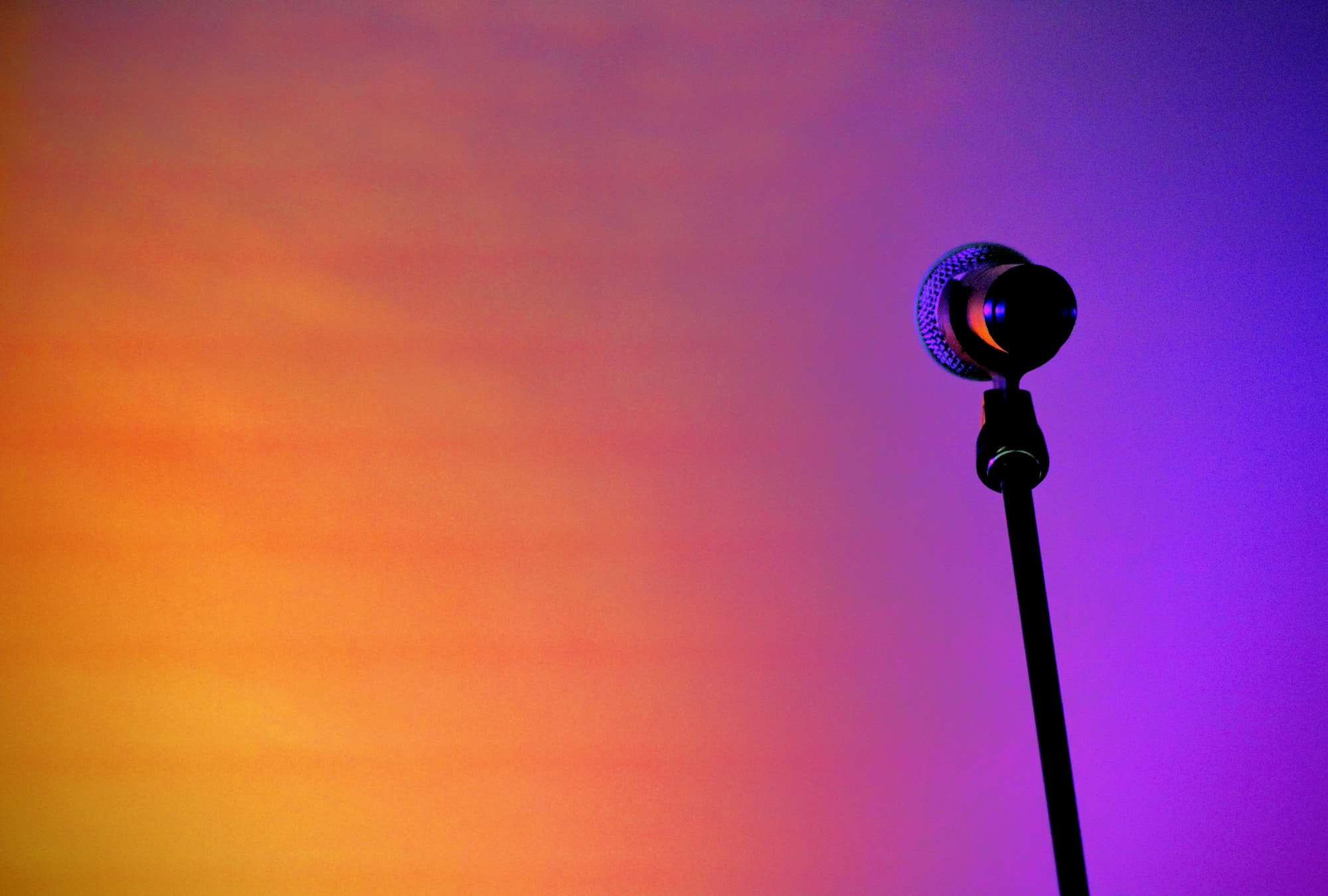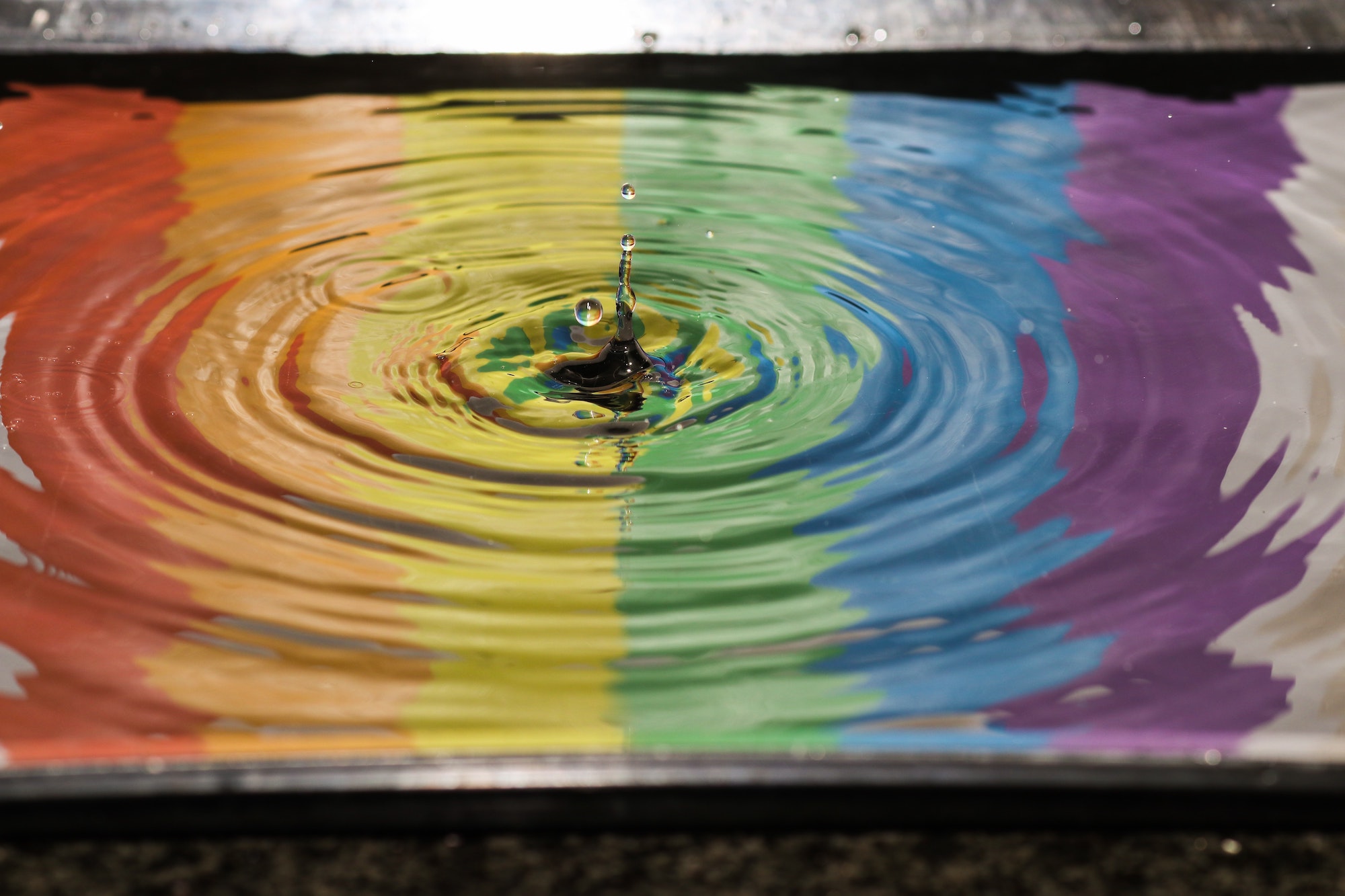 There is a 100% attendance requirement for the Case Discussion Groups and the webinars. In the event you miss the live webinar due to exceptional circumstances, you can watch the video of the webinar and submit feedback to demonstrate participation.
As this is specialist clinical training in working with GSRD clients, you need to already be working with clients who meet our definition of Gender, Sex and Relationship Diversities.
The definition is wide and we don't expect that you are necessarily seeing clients from all of these communities and identities.
There is a whole spectrum of different gender, sex and relationship expressions and we welcome those who are working with people engaged in consensual, albeit transgressive sexualities who are seeking a place to understand and be understood.
These include, but are not restricted to: people who identify as lesbian, gay, bisexual, asexual, celibate, polyamorous, non-monogamous; swingers and those involved in BDSM or Kink lifestyles or practices; or anyone who is trans or gender expansive (e.g. trans women, trans men, non binary people, cross dressers, genderqueer, androgynes, intersex people, and those living with variations in sex development).
How To Apply
When you apply, you'll be asked to complete an online application form outlining your training and experience to date. We'll also invite you to attend a video interview via Zoom.
This is to ensure you have the right profile for the programme.
When your application is successful, you will be offered a place. There's a £500 deposit (or equivalent in EUR), payable when you accept our offer.
Successful candidates who pass all the elements of the course will graduate with a Diploma in Gender, Sex and Relationship Diversity Therapy.
We are accredited by the National Council of Psychotherapists as a training provider and this course has Advanced Specialist Training status with the National Counselling Society.
We are delighted to have access to Professor Darren Langdridge of the Open University as our Course Consultant.
To keep the course fees affordable and allow us to be as responsive and flexible as possible with the curriculum, we have decided for the time being to forgo University validation and keep the focus on vocational training. Many of our students already have advanced degrees and still missed out on this content!
HOW MUCH TIME DO YOU NEED TO COMMIT?
Although the programme is taught online and you can set your own schedule for the theory modules and your assignments, this course will occupy a significant amount of your time.
We anticipate that you will be spending about 5-10 hours per week studying for this course.
| | | | |
| --- | --- | --- | --- |
| ✔ Guided reading & study | 8 modules | 15 hours each | 120 hours |
| ✔ Writing up worksheets | 8 modules | 5 hours each | 40 hours |
| ✔ Attendance at webinars | 8 modules | 2 hours each session | 16 hours |
| ✔ Community meetings | 3 meetings | 1 hour each | 3 hours |
| ✔ Peer case discussion groups | 9 groups | 1.5 hours each | 13.5 hours |
| ✔ Writing up case studies | 3 cases | 10 hours each | 30 hours |
| ✔ CDG tutorials | 3 meetings | 2 hours each | 6 hours |
| ✔ Research & writing essays | | | 50 hours |
| ✔ Opening intensive | 2 x 5 days | 7 hours per day | 70 hours |
| | | TOTAL | 348.5 hours |
How much homework is involved?
You'll have to submit written work throughout the programme:
✅
8 worksheet assignments (one for each theory module)
You'll need to submit these two weeks prior to the live webinar on that subject. The assignments will be approximately 2,000 words long.
They must demonstrate your ability to critically reflect on the module materials and apply the information to your own lives and practice.
✅
3 case study presentations
Every four weeks, you'll work with other students in small Case Discussion Groups. On three of those occasions, you will present the case of a client you are working with. The group then discusses the case and writes up a report for the tutor. 
Each case discussion will receive brief feedback from the CDG tutor.
✅
A 3000-word essay
At the conclusion of the programme, you will write an essay, to demonstrate your skill, your progress, your vision and your insights. We encourage the best essays to get published in professional journals, thus contributing to developing ideas in the field.
Any Other Questions Or Doubts? Get In Touch!
If you have questions, or if you'd like to know more, simply contact us.
At Pink Therapy, we don't do hard sales tactics.
But we believe in the value of our

Diploma in Gender, Sex and Relationship Diversity Therapy programme

. And we'll happily chat with you to see if our programme is right for you.