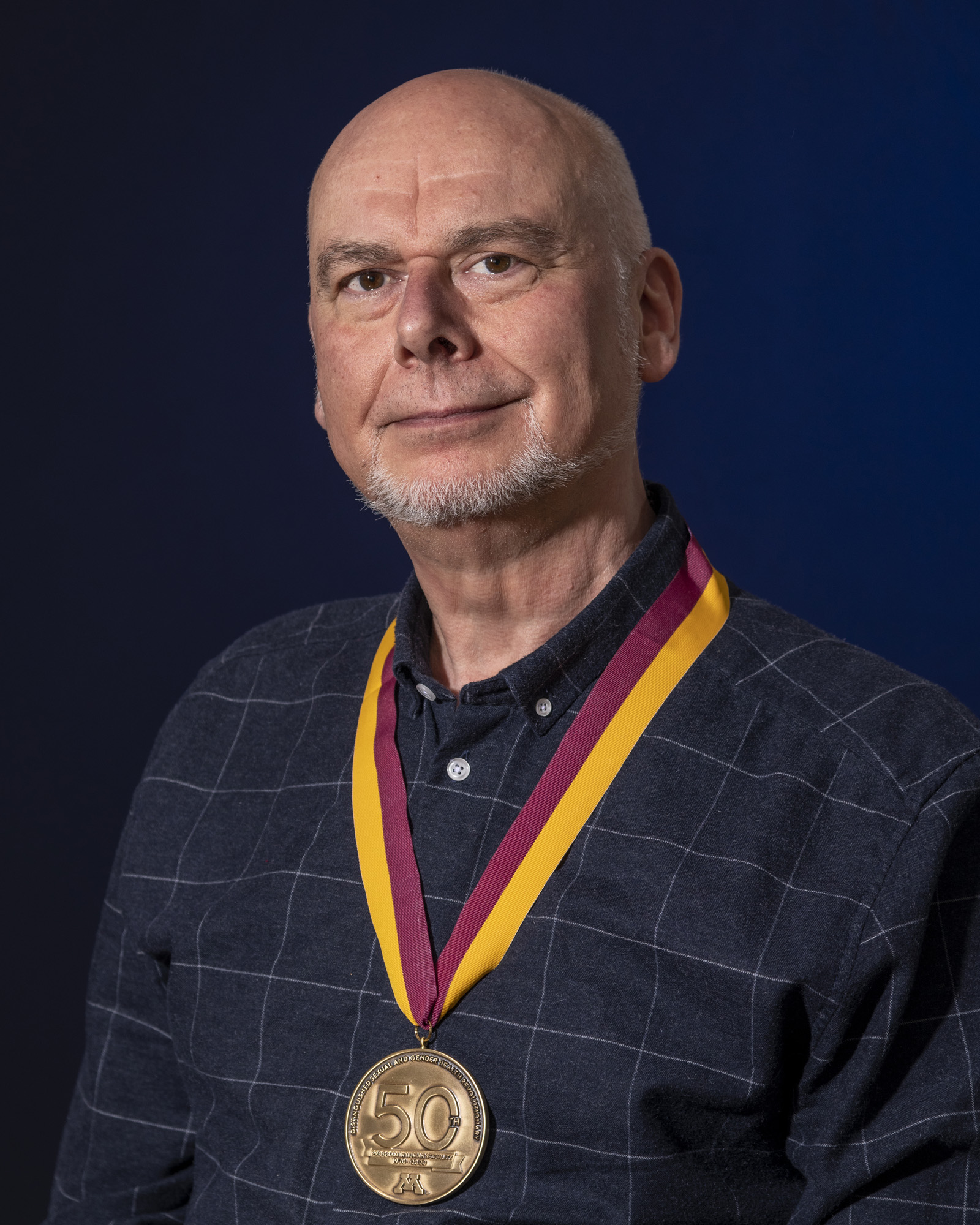 Dominic Davies, Director of Pink Therapy
Dominic Davies is Founder and CEO of Pink Therapy. He has worked as a psychotherapist, clinical sexologist and practice consultant for almost 40 years.
Over the years Dominic has received a number of honours and awards for his pioneering work in the field of gender and sexuality. In 2015 he received the Practitioner award from the Sexualities Section of the British Psychological Society. He is the only non-psychologist to ever receive this award.
In 2016 he was made a Fellow of the National Counselling Society and in 2018 Dominic received the Lifetime Achievement Award for Sexual Freedom.
Dominic has also been made a Fellow of the National Council of Psychotherapists. Fellowship is the highest level of membership for these professional bodies.
In 2021 Dominic was named as one of 50 Distinguished Gender and Sexual Health Revolutionaries.
Dominic (with Charles Neal) co-edited three of the first British textbooks on working with LGBT clients published in 1996 and 2000, contributed numerous other papers and chapters to the literature of this emerging field, and presented at many national and international conferences. After a 21 year hiatus, he is currently co-editing (with Silva Neves) two more Pink Therapy textbooks aimed at GSRD therapists and Sex & Relationship Therapists in Europe.
He has been referred to as one of the grandparents of Gender, Sex and Relationship Diversity Therapy in the UK and Europe.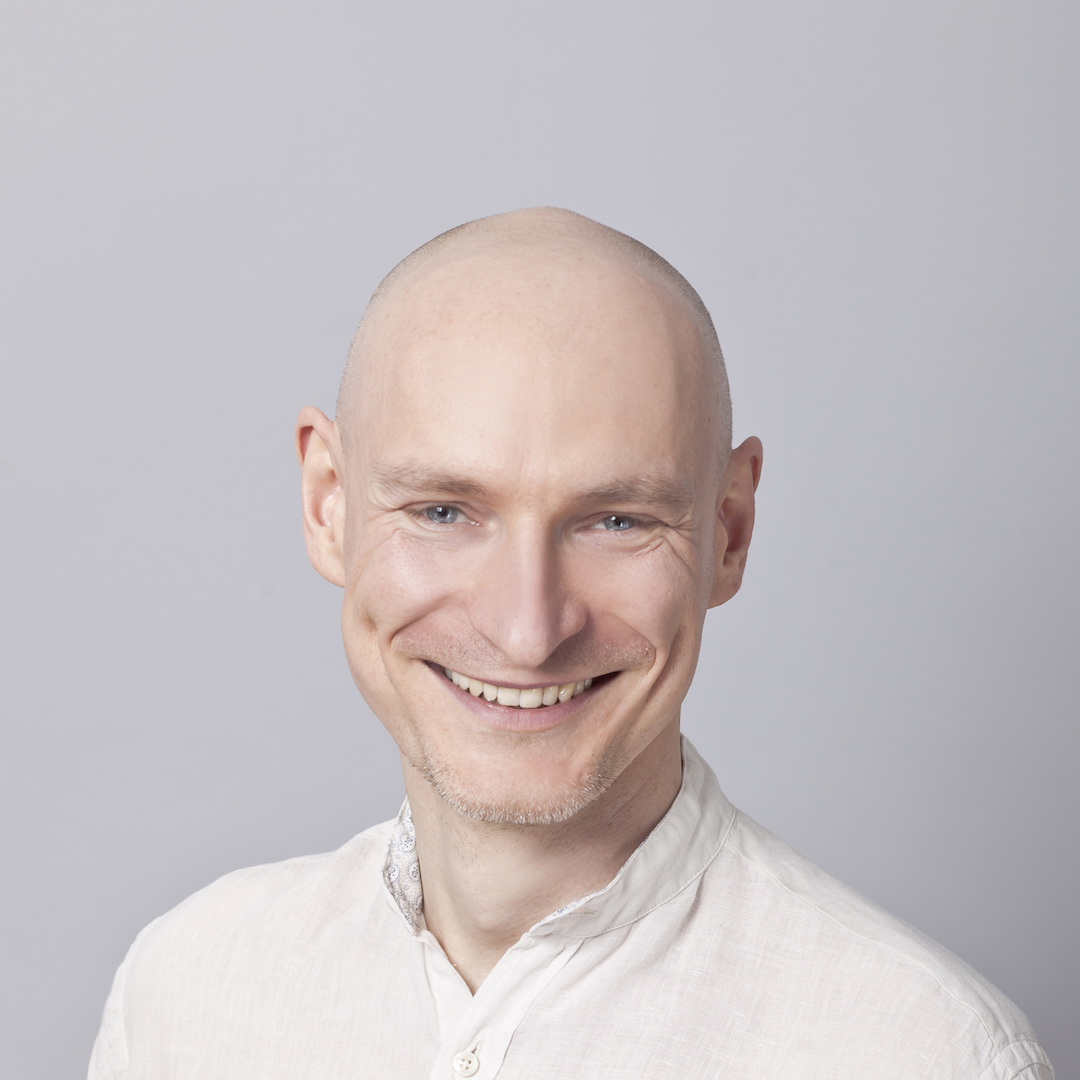 Daniel Bak
Dr. Daniel Bąk lives and works in Warsaw, Poland. He is a psychotherapist (since 2007), psychologist, group trainer, psychotherapy teacher, and clinical consultant working in the relational Gestalt approach. He specialises in psychological help regarding gender, sexuality, and sex.
He is an advanced accredited (Pink Therapy, UK) gender, sexuality & relationship diversities therapist.  He established (2009) and has been running the Programme of LGBT+ Psychological Support "Tęczówka". He also co-chairs the Gender & Sexual Diversity Interest Group in the Association for the Advancement of Gestalt Therapy – an international community of Gestaltists from around the world. He serves as an editor of the LGBTQIA Psychology & Psychotherapy section in the e-Bulletin of the Warsaw Division of the Polish Psychological Association.
He is an associate in Pink Therapy, London, UK (Clinical Associate & Faculty Member) and Gestalt Counselling Centre, Kraków, Poland. He has authored conference lectures and scientific publications on gender, sexuality, and sex. He runs his own private practice. More on Dr. Daniel Bąk: www.gestalt.waw.pl and http://psychoterapia.lgbt.
Daniel is a Case Discussion Tutor, webinar presenter for the Shame and Coming Out Modules and contributor to the
Parenting Outside Heteronormativity module.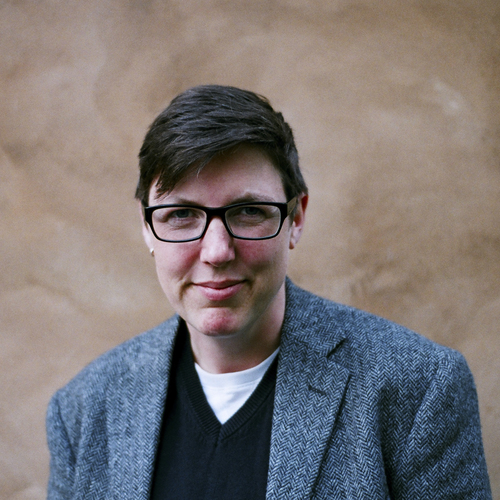 Dr Meg-John Barker
Dr Meg-John Barker is the author of a number of popular books on sex, gender and relationships including Queer: A Graphic History, How To Understand Your Gender, Enjoy Sex (How, When and IF You Want To), Rewriting The Rules, The Psychology Of Sex and The Secrets Of Enduring Love.
They have also written a number of books for scholars and therapists on these topics, including the BACP resource on gender, sex and relationship diversity (GSRD).
Meg-John contributed to the development of the BDSM module and Dimensions of Sexuality modules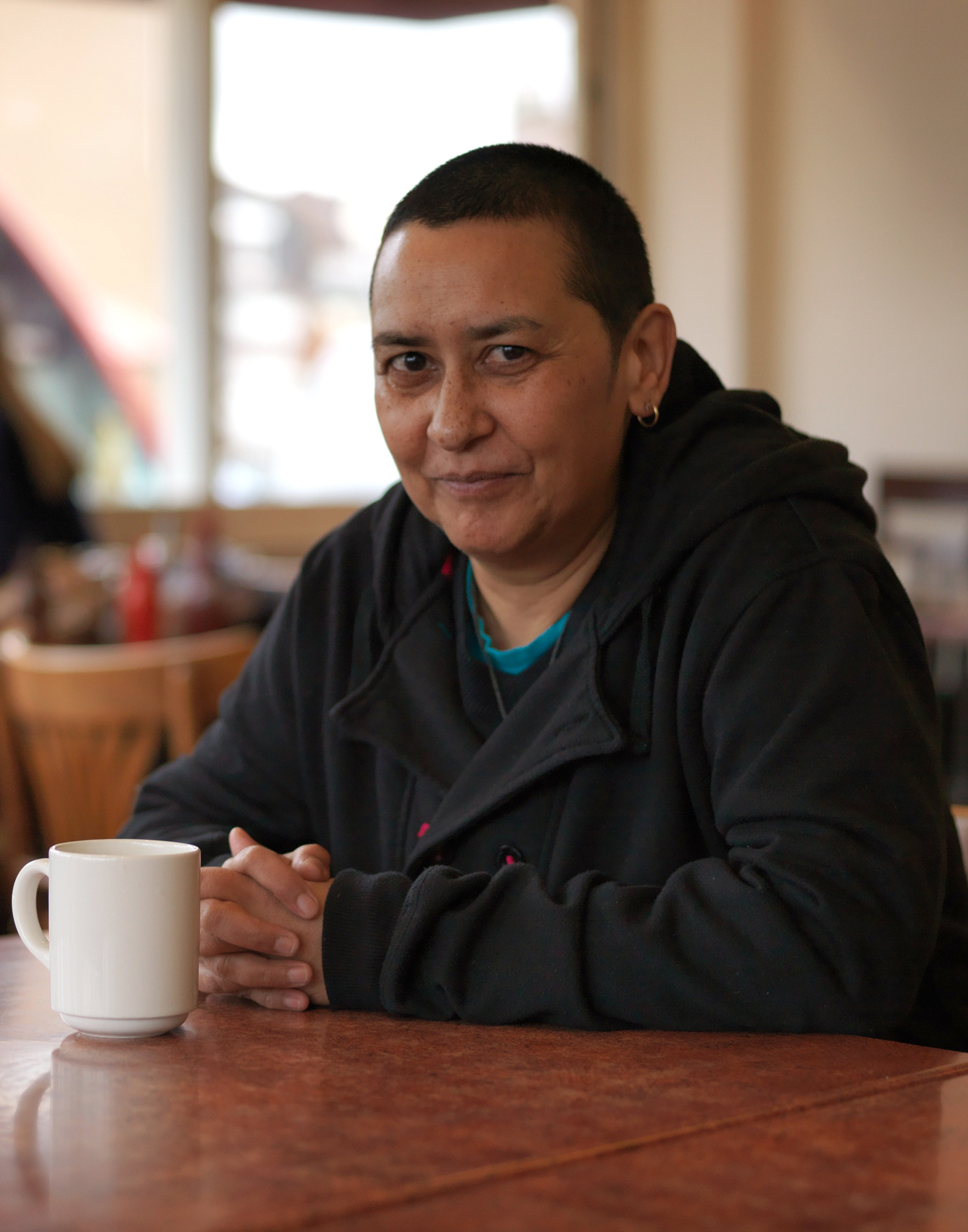 Kris Black
Kris Black (pronouns they, them, theirs), is an integrative arts psychotherapist, a qualified supervisor and a freelance Trainer. Kris currently works in private practice and within the LGBTQ+ community. Kris has worked for over 30 years within the BEM and LGBTQ+ communities as well as within the education, and charity sectors as an activist, educator and a therapist.
Kris has extensive experience of working with children and young people from different minority communities. Kris has been active politically for many years and much of their work focuses on raising awareness about discrimination, stigma and inequality and the effects of discrimination on minority groups.
More recently, Kris has qualified as a Black Issues Trainer, is a member of the Coalition Against Conversion Therapy, the Black and Asian Therapy Network, a Pink Therapy Clinical Associate and part of the Gendered Intelligence Therapists Network. They are also working with an intergenerational project addressing the historical invisibility and marginality of LGBTQIA+ people of colour within the UK and the diaspora. (see profile here).
Kris recently revised to the Intersectionality module and presents that webinar, plus they wrote and present the Working with Young People's module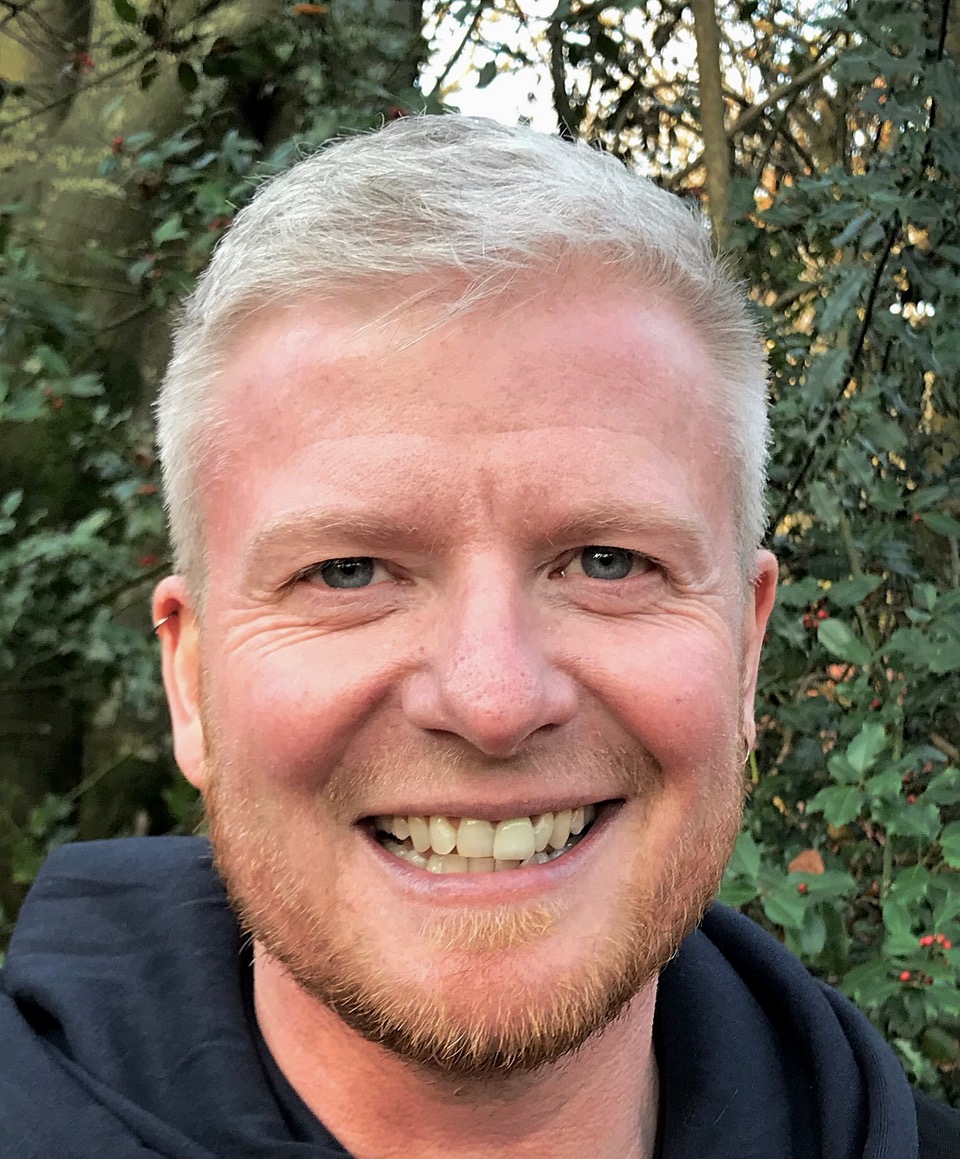 Reece Bolton-Locke
Reece Bolton-Locke is a integrative counsellor and supervisor, working in private practice and within organisations.
Reece specialises in working with people of diverse gender, sexuality and relationship styles. He provides training workshops on gender identity for counsellors and therapists and has experience as a counselling trainer/lecturer.
He has an MSc in Counselling from Bristol University and is a graduate of the Pink Therapy Post-Graduate Diploma.
Case Discussion Group Tutor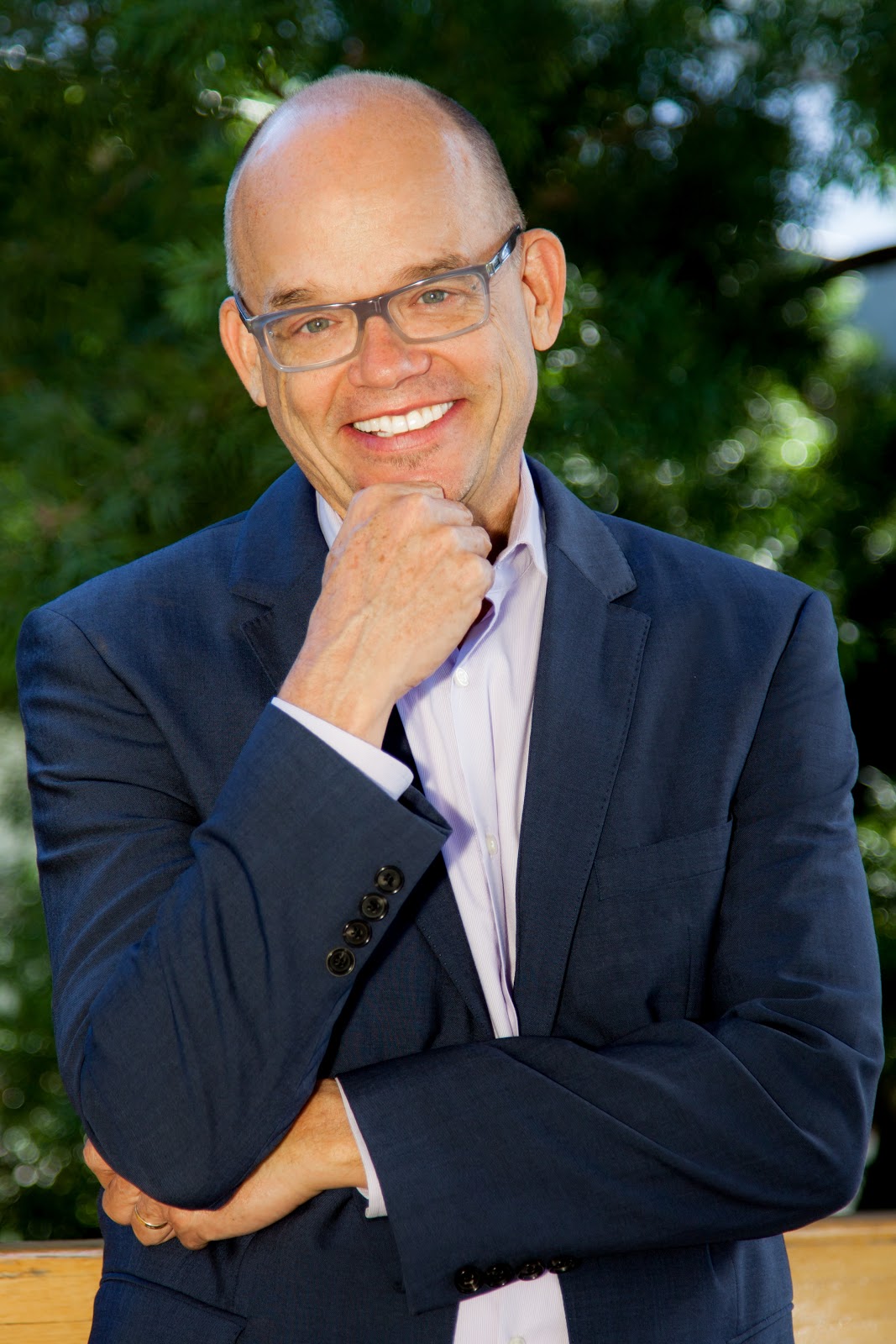 Douglas Braun-Harvey
Sexual health author, trainer and psychotherapist Douglas Braun-Harvey bridges sexual and mental health and facilitates organizational change.
In 2013 Doug Braun-Harvey and Al Killen-Harvey co-founded The Harvey Institute, an international education, training, consulting and supervision service for Improving health care through integration of sexual health.
He teaches and trains nationally and internationally linking sexual health principles within drug and alcohol treatment, group psychotherapy, HIV prevention and treatment, and child maltreatment.
Since 1993 Doug has been developing and implementing a sexual health based treatment approach for men with out of control sexual behaviour (OCSB).
His new book "Treating Out of Control Sexual Behavior: Rethinking Sex Addiction" written with co-author Michael Vigorito was published in 2015.
Previous publications include "Sexual Health in Recovery: Professional Counselor's Manual" (2011) and "Sexual Health in Drug and Alcohol Treatment: Group Facilitator's Manual" (2009).
Doug Braun-Harvey is a Licensed Marriage and Family Therapist, Certified Sex Therapy Supervisor and Certified Sex Therapist.
He is Adjunct Assistant professor in the Center for Human Sexuality Studies at Widener University and Faculty for The University of Michigan Certificate Program in Human Sexuality.
As alumni of the University of Minnesota, he is honoured to join their Leadership Council for the Program in Human Sexuality in which he is a founding donor of the Doug Braun-Harvey Fellowship in Compulsive Sexual Behavior.
From 1987 – 2019 he provided individual and group therapy in his San Diego private practice.
AWARDS
2011 "Presidents Award": National Association Lesbian, Gay, Bisexual & Transgender Addiction Professionals and their Allies (NALGAP) [US]
2013 "The Carnes Award" Society for the Advancement of Sexual Health (SASH) 2017 "Shiller Prize" American Association for Sex Educators, Counselors and Therapists (AASECT)
2018 "AASECT Award for Innovative Approaches to Sex Therapy" American Association for Sex Educators, Counselors and Therapists (AASECT)
"2018 Health Professional Book Award" Treating Out of Control Sexual Behavior: Rethinking Sex Addiction" Society for Sex Therapy and Research (SSTAR).
Doug wrote and presents the Working with Out of Control Sexual Behaviour CPD module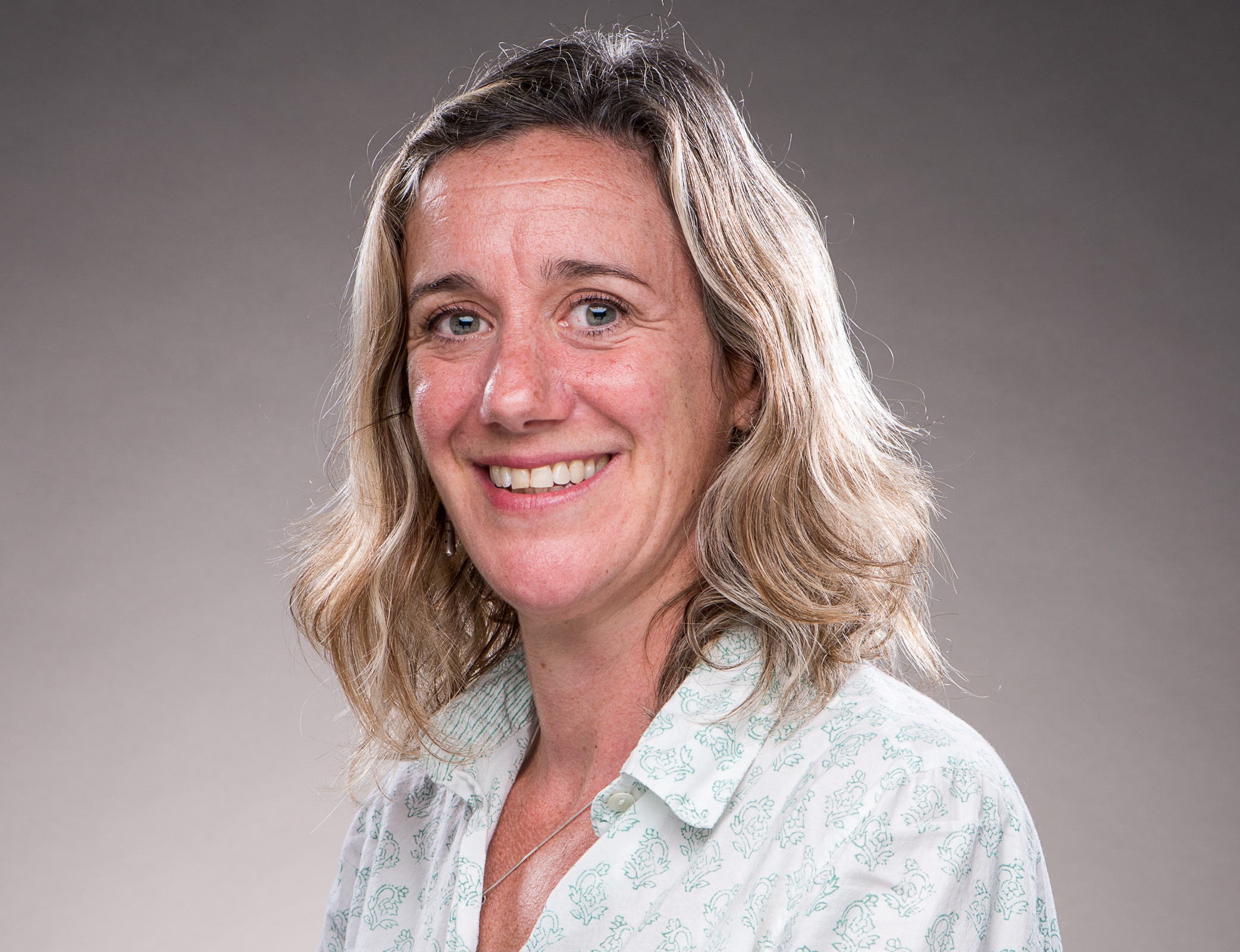 Catherine Butler
Catherine Butler has been working with sex, gender and relationship diverse clients for over 15 years as a therapist, researcher and writer.
Her focus has been on power and discrimination and she has produced books, chapter and journal articles to this effect. Catherine's most recent work has been in the area of gender minorities and mental health.
Catherine wrote the initial version of the Intersectionality module which has recently been augmented by Kris Black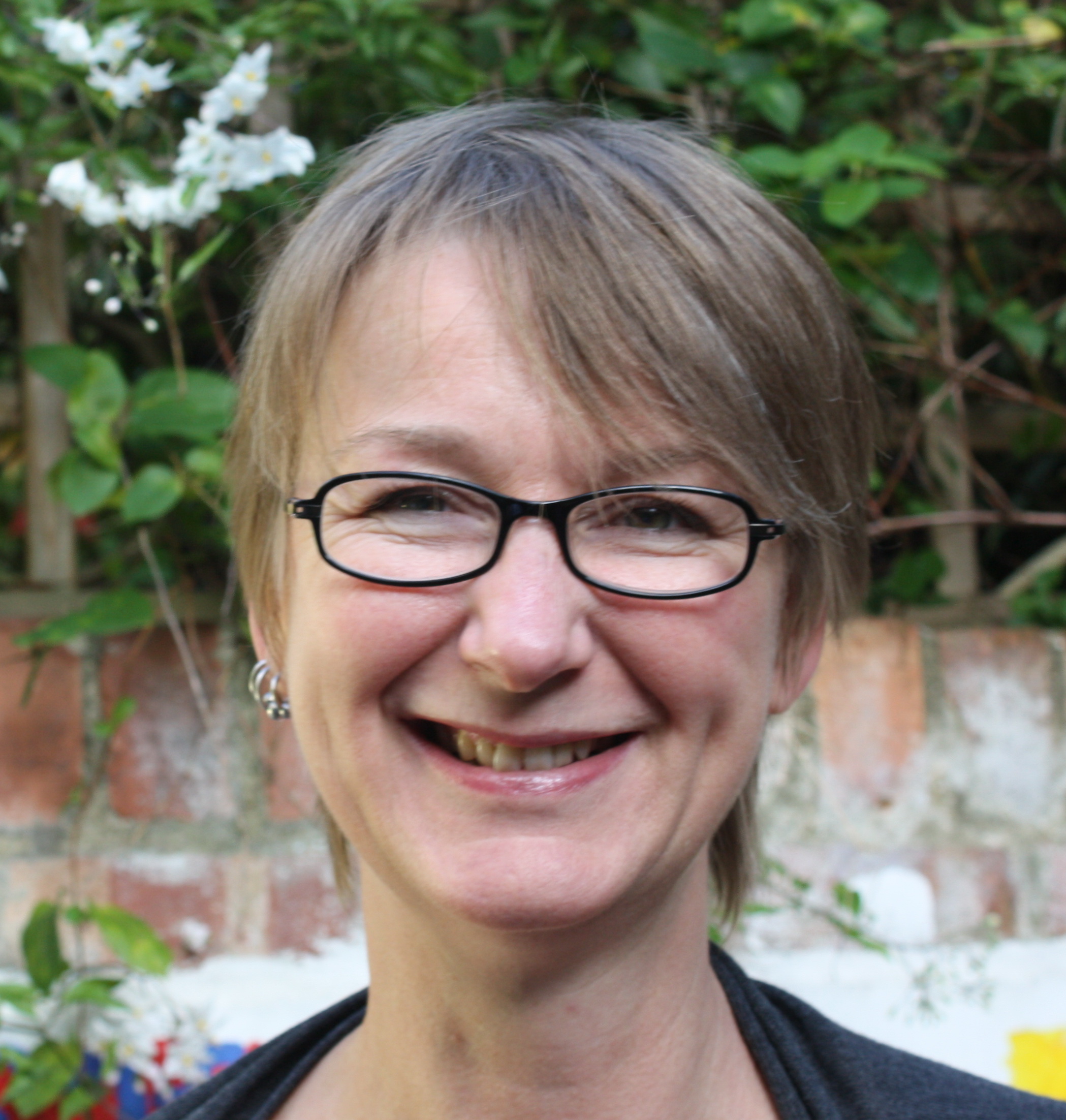 Su Connan
Su Connan MBACP (Accred) is a person- centred Therapist is a with a full-time private practice in South East London and London Bridge. 
Su specialises in working with people who identify as diverse in their sex, gender and/or relationship styles. She provides training for Pink Therapy and other organisations on, understanding kink and BDSM; supervising; and short workshops on 'talking about sex' and supervising the work of therapists who work with clients who identify as kinky or who practice BDSM. She is a member of the Pink Therapy 'Advanced Clinical Discussions: Kink' group.
She holds a B.A. in Fine Art and has over 20 years' experience working in the social sector with people with physical and learning disabilities.
Sue wrote the initial version of the BDSM/Kink module which has been recently revised by Dominic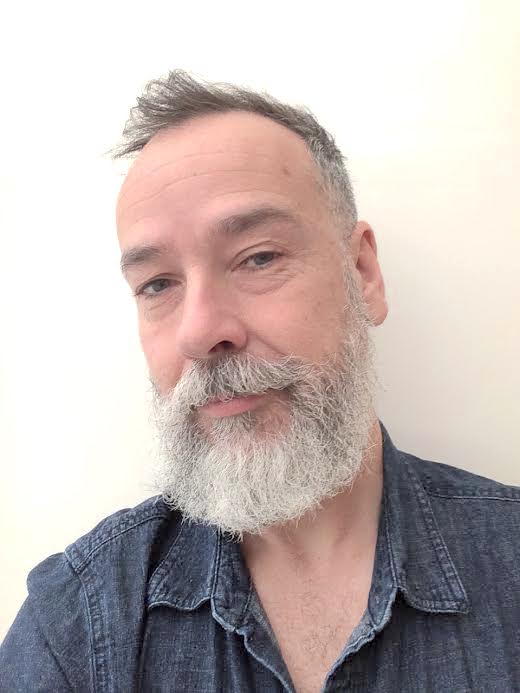 Olivier Cormier-Otaño
Olivier Cormier-Otaño MBACP Accred. is an Integrative counsellor and psychosexual therapist of French and Spanish origin. He has been working with Gender and Sexual Diversity clients in both charities and private practice.
He is a trainer on issues around GSD on behalf of Pink Therapy and psychosexual therapy for the Centre for Psychosexual health. Olivier is also a qualified Supervisor.
Olivier wrote the initial version of the Coming Out module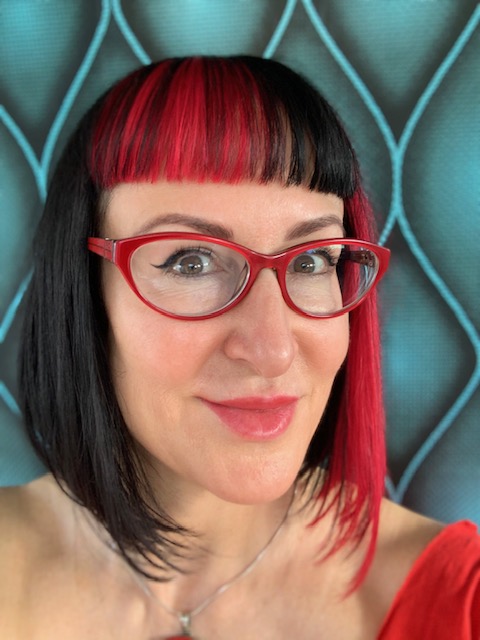 Niki D
Niki D has worked as a counsellor and therapist for 30 years. She has an MA in Existential Psychotherapy and works with individuals, couples, throuples and groups. Niki is a supervisor, a freelance trainer and a visiting lecturer at Regents University.
With a full time private practice, she works extensively with GSRD clients and is a clinical associate with Pink Therapy.
Niki runs a therapy group for GSRD people and a therapy group specifically for therapists. She also hosts a monthly supervision group for therapists.
Niki published a chapter for the special edition on 'Bisexuality and Relationships' in the Sexual and Relationship Therapy Journal 2018 and is currently working on a chapter about open relationships.
Niki wrote the CPD module on Bisexuality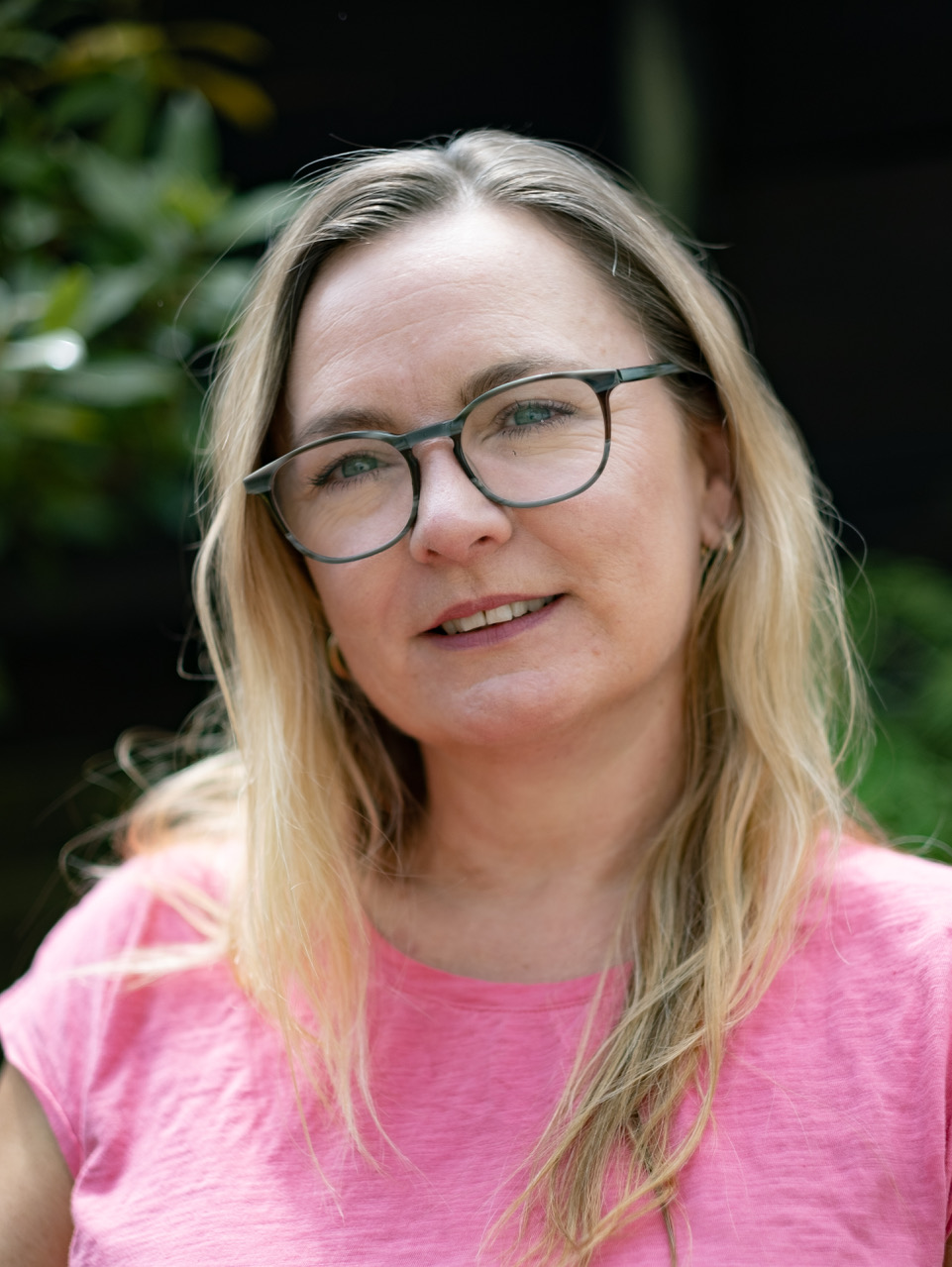 Jo Dalton
Jo Dalton is a Clinical Psychologist who has worked in the NHS in a range of adult mental health settings, and more recently a sexual health service, for over 20 years.  Jo lives and works in Norfolk in the UK now primarily in private practice. Jo works with a wide variety clients but has a special interest in working with gender, sexuality and relationally diverse clients.  She provides training on GRSD to clinical psychology trainees at the University of East Anglia.
Jo has a Doctorate in Clinical Psychology and Post Graduate Diploma in Cognitive Analytic Therapy from UEA and a Post Graduate Diploma in Therapy with Gender, Sexuality and Relationship Diversity from Pink Therapy.
Case Discussion Group Tutor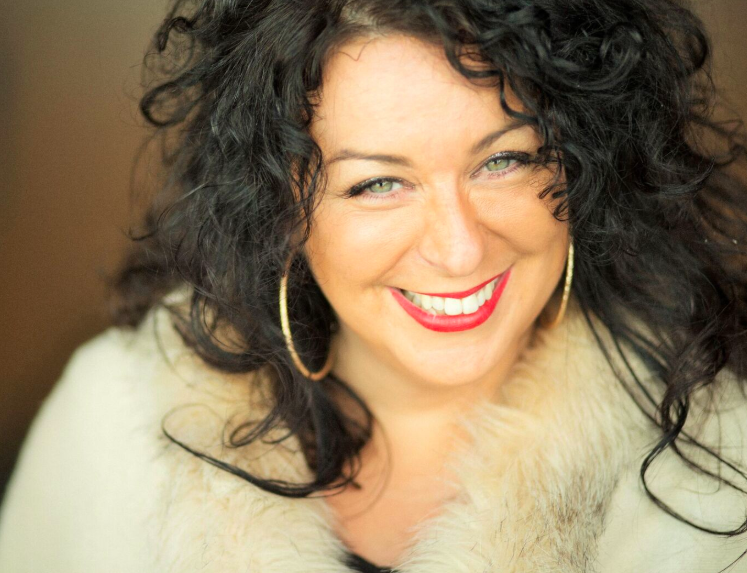 Cyndi Darnell
Cyndi Darnell is a psychotherapist, relationships counsellor and clinical sexologist / sex therapist working in private practice and online from New York City. Originally from Australia, Cyndi's work spans more than 15 years and explores human relationships and the narratives between sex (the physical, emotional and psychological aspects) culture and well-being.
She draws heavily on progressive critique, narrative deconstruction and frank, useful somatic information to help people understand more about their bodies, minds and emotions in a pleasure-centric context.
Her work has been published in the Journal of Sex Education UK, the Journal of Sexual and Relationship Therapy UK and she is the creator of The Atlas of Erotic Anatomy and Arousal video education series. She's currently working on her first book expanding narratives and embodiment of erotic desire. Her website is www.cyndidarnell.com
Cyndi contributes to the Intensive with her Atlas of Erotic Anatomy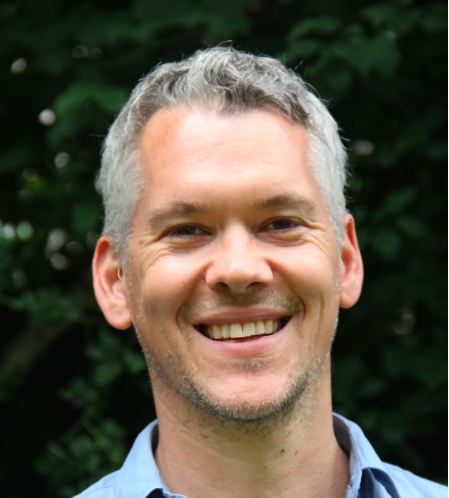 Tim Foskett
Tim Foskett is an accredited individual and group psychotherapist and supervisor with the Association of Humanistic Psychology Practitioners and UKCP. He has a private practice in north London working with groups, couples, individuals and supervisees.
He is a director of Loving Men and North London Group Therapy. Tim is a clinical associate with Pink Therapy.  He is also a teacher of 5Rhythms® dance and is training to teach Open Floor movement practice.
He has written three interactive workbooks for gay/bi men, published by PACE, on self-esteem and getting ready for relationships, relationship skills and sex.  These are available to download from www.lovingmen.org.
Tim wrote the Internalised Oppression and Shame module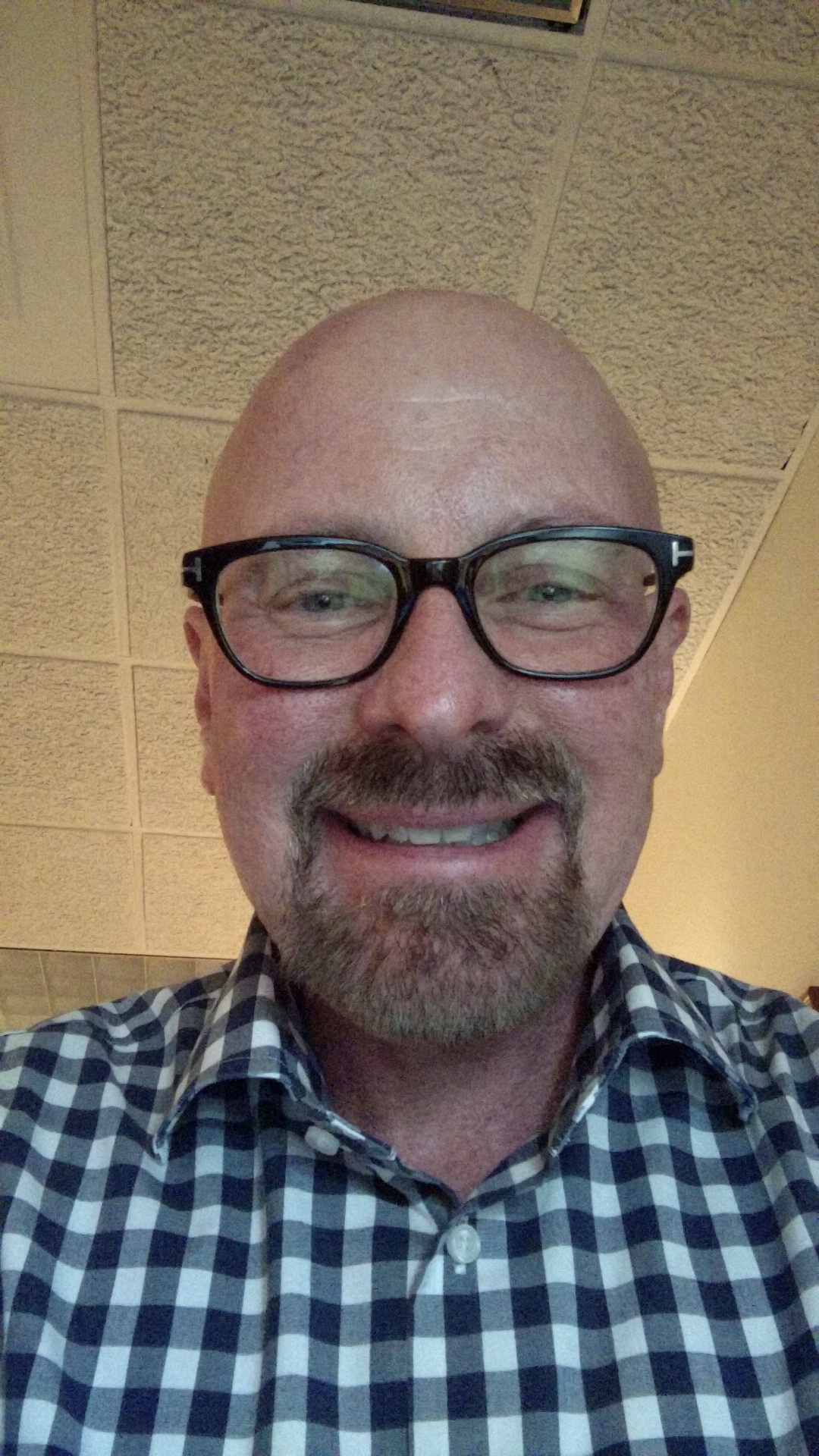 Max Fuhrmann
Maximilian Fuentes Fuhrmann, PhD, ABPP is an American Board of Professional Psychology certified Geropsychologist, He has over 25 years in independent psychology practice treating older adults and their families in Southern California. He has published two books, Sagacity and Lessons Learned on the Path to Filial, the latter of which includes stories of GLBT elders.
Dr. Fuhrmann taught undergraduate gerontology courses for 18 years and has provided over 150 educational trainings in gerontology to licensed and pre-licensed psychotherapists.
He recently took a three month sabbatical to provide transportation to long distance hikers in Sierra Nevada mountains through his company SherpaMax.
Max wrote the Working with Older LGBT people module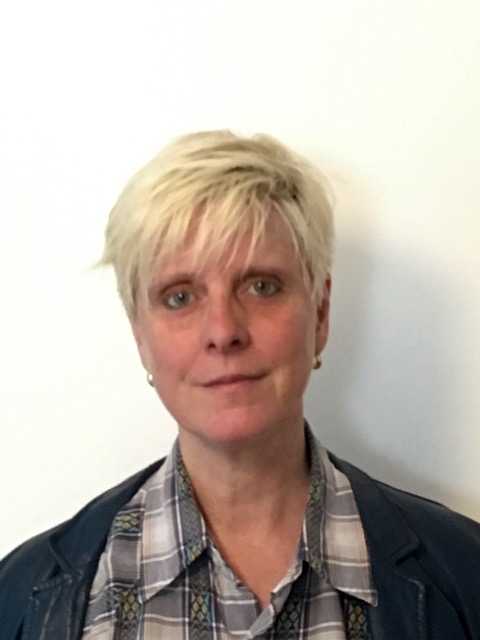 Pamela Gawler-Wright
Pamela Gawler-Wright is Director of Training for BeeLeaf Institute for Contemporary Psychotherapy and a UKCP Registered Psychotherapist since 1994. Her training work includes Pink Therapy and several organisations internationally, across different modalities of psychotherapy. Areas of practice include recovery from trauma, addiction and dependency, co-dependence and working with identity distress. Service to UKCP committees include the Ethics Committee, the Diversity and Equality Committee and Education, Training and Practice Committee.
As a Contemporary Psychotherapist, a range of approaches are integrated according to the client's needs, sometimes working in brief therapy and some times longer term. Pamela works with individuals and couples, and also as a consultant to organisations. Psychotherapy sessions last between 60 and 90 minutes so that there is time to explore and integrate into life what has been discovered in the work together.
Pamela is a Senior Accredited Practitioner of Pink Therapy, and has been out as bisexual since 1980 and is married to her female bisexual partner of over 20 years. Important to her is working with transgender people in supporting their outcomes individually and collectively and she was highly active in achieving the cross-organisation, trans-inclusive Memorandum of Understanding on Conversion Therapy 2017.
Pam wrote the initial version of the IPV module and the initial version of Working with Sexuality & Gender Identity Conflicts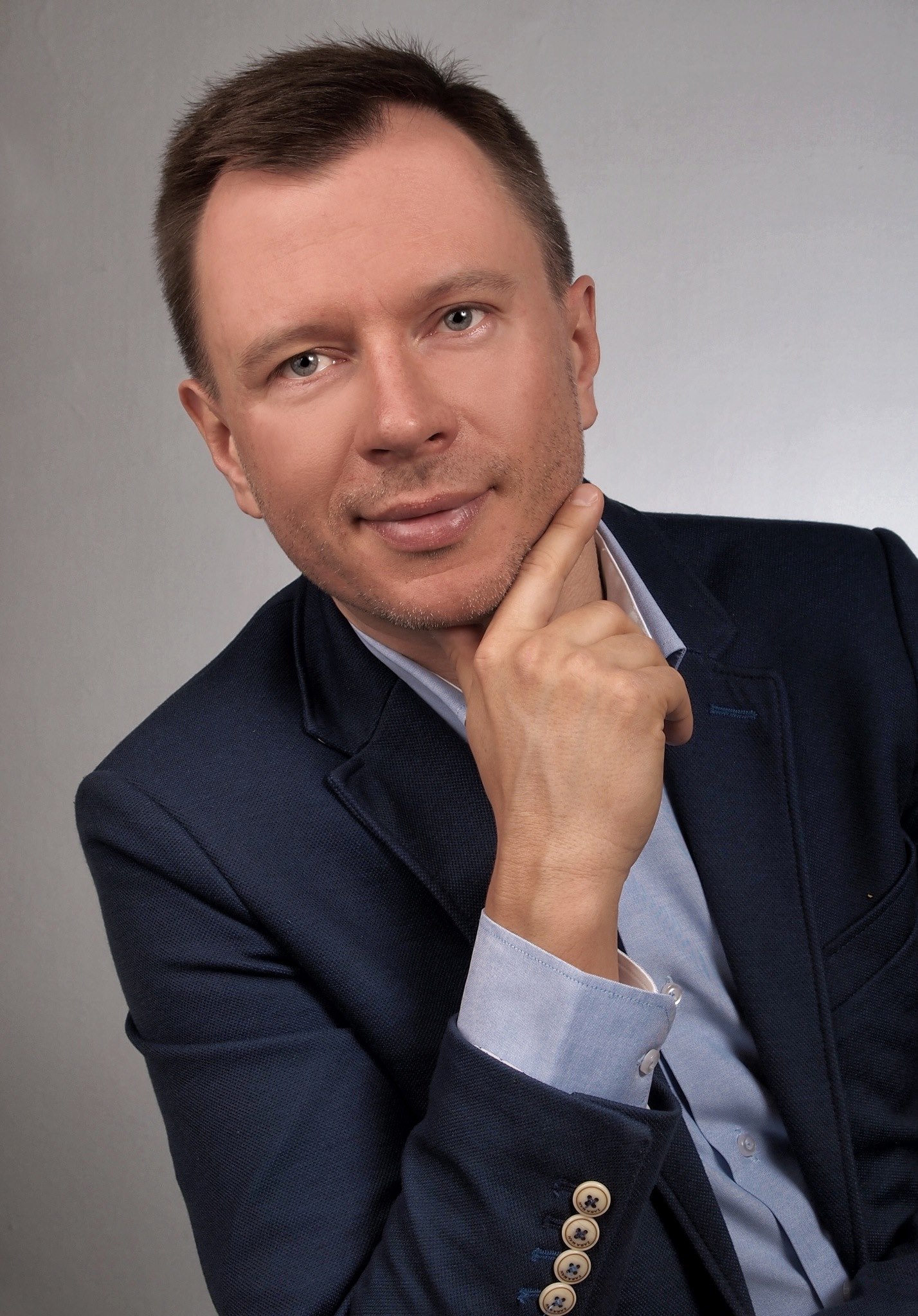 Dr Bartosz Grabski
Dr Bartosz Grabski MD PhD is an assistant  professor at the Department of Psychiatry of Jagiellonian University Medical College In Krakow, Poland. Author and co-author of numerous scientific publications; he co-edited the first Polish comprehensive textbook on LGB psychology: Wprowadzenie do Psychologii LGB (Introduction to the LGB Psychology) and wrote a chapter there on mental health of homosexual and bisexual people.
His clinical interests include: mood and sexual disorders, psychoeducation and psychotherapy and delivering an affirmative clinical care to gender and sexual diversities.
Bartosz wrote the initial version of the Mental Health module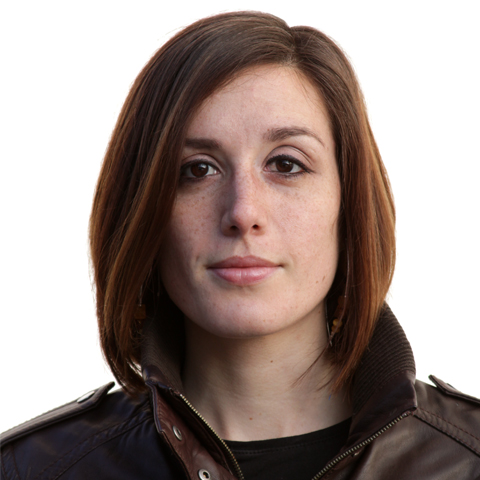 Sarah Head
Dr. Sarah Head qualified as a Psychotherapeutic and Counselling Psychologist in 2013 but has worked in the voluntary, public and private sector within a therapeutic capacity since 2005. She currently works in the public sector with children, adolescents and their families.
As a researcher and writer, Sarah has a specialist interest in intimate partner violence within sexual diversities. Over time, her work has evolved to have a specific focus on developing insight and understanding, into the bisexual experience of partner abuse.
Sarah recently revised the IPV module and with present the webinar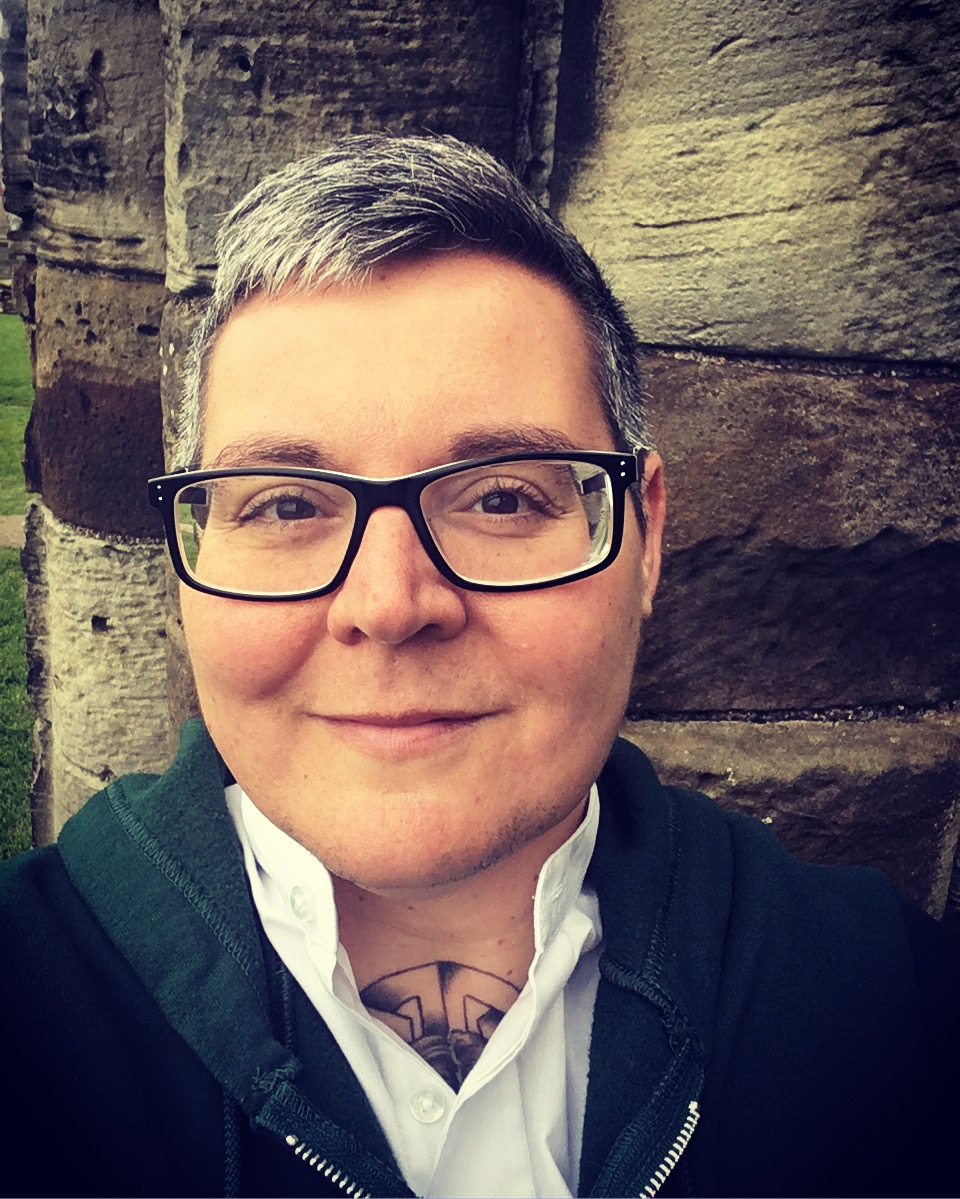 Dr Alex Iantaffi
Dr Alex Iantaffi, PhD, MS, CST, LMFT is a licensed marriage and family therapist, supervisor, sex therapist, Somatic ExperiencingⓇ practitioner, writer, speaker and independent scholar. They were the Editor-in-Chief for the Journal of Sexual and Relationship Therapy for eleven years and have researched, presented and published extensively on gender, disability, sexuality, bisexuality, polyamory, BDSM, Deafness, education, sexual health, HIV prevention, and transgender issues. Alex is passionate about healing justice and community based and engaged scholarship.
They are a trans masculine, non-binary, bi queer, disabled, Italian immigrant who has been living on Dakota and Anishinaabe territories, currently known as Minneapolis, MN (US) since 2008. They are a parent, partner, and engaged community member and organizer. They have co-founded Edges Wellness Center LLC, a mental health practice focused on serving marginalized populations. Alex is a member of a member of the Society for the Scientific Study of Sexuality, the World Professional Association for Transgender Health, the American Association of Sexuality Educators, Counselors and Therapist, and the American Association for Marriage and Family Therapy. 
Alex has recently co-authored the book "How to Understand Your Gender: a practical guide for exploring who you are" with Meg-John Barker (Jessica Kingsley Publishers). You can find out more about them at www.alexiantaffi.com or follow them on Twitter @xtaffi
Alex wrote the Parenting Outside Heteronormativity module and presents the webinar. They also present the webinar on Working with Gender Identity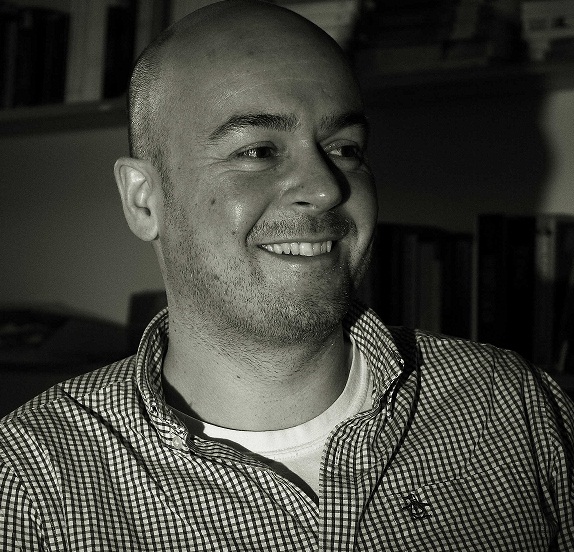 Darren Langdridge, Foundation Course Consultant
Darren Langdridge is Professor of Psychology and Sexuality at the Open University, UK,  Honorary Professor of Psychology at Aalborg University, Denmark, and a UKCP-accredited existential psychotherapist working in private practice in London.
For many years Darren has researched and written on sexualities, critical theory, health and psychotherapy, publishing numerous papers and book chapters. He is the author/co-editor of a number of books including Existential Counselling and Psychotherapy(published by Sage), Phenomenological Psychology: Theory, Research and Method (published by Pearson), Safe, Sane and Consensual: Contemporary Perspectives on Sadomasochism(published by Palgrave Macmillan) and Understanding Non-monogamies (published by Routledge).
Darren also co-founded Psychology & Sexuality, a journal published by Taylor & Francis designed to advance the boundaries of work in the psychology of sexualities. He is currently writing his next book for Oxford University Press on sexual citizenship.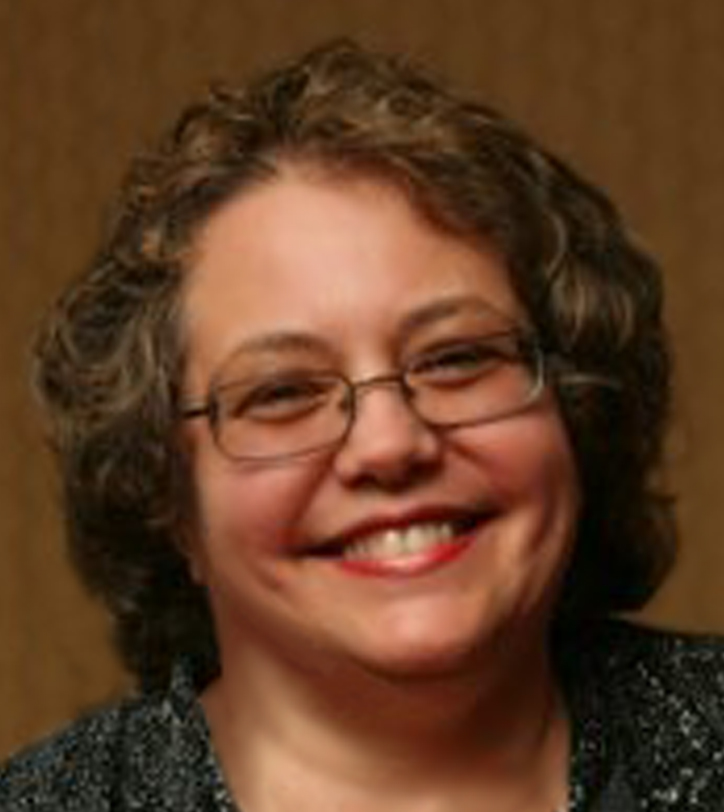 Arlene Istar Lev
Arlene (Ari) Istar Lev LCSW-R, CASAC, CST is a family therapist, educator, sex therapist, and writer. She is lecturer at the University at Albany (New York, USA), School of Social Welfare and is the Project Director of the Sexual Orientation and Gender Identity Project (SOGI). 
Ms. Lev is the Founder and Clinical Director of Choices Counseling and Consulting (www.choicesconsulting.com) and TIGRIS: The Training Institute for Gender, Relationships, Identity, and Sexuality (www.tigrisinstitute.com) in Albany, New York. She is also the Board President of Rainbow Access Initiative, Inc, a non-profit agency serving LGBTQ people with limited access to resources.
She has authored two books: The Complete Lesbian and Gay Parenting Guide and Transgender Emergence, winner of the APA (Division 44) Distinguished Book Award, 2006.
Ari wrote the Working with Gender Identity Module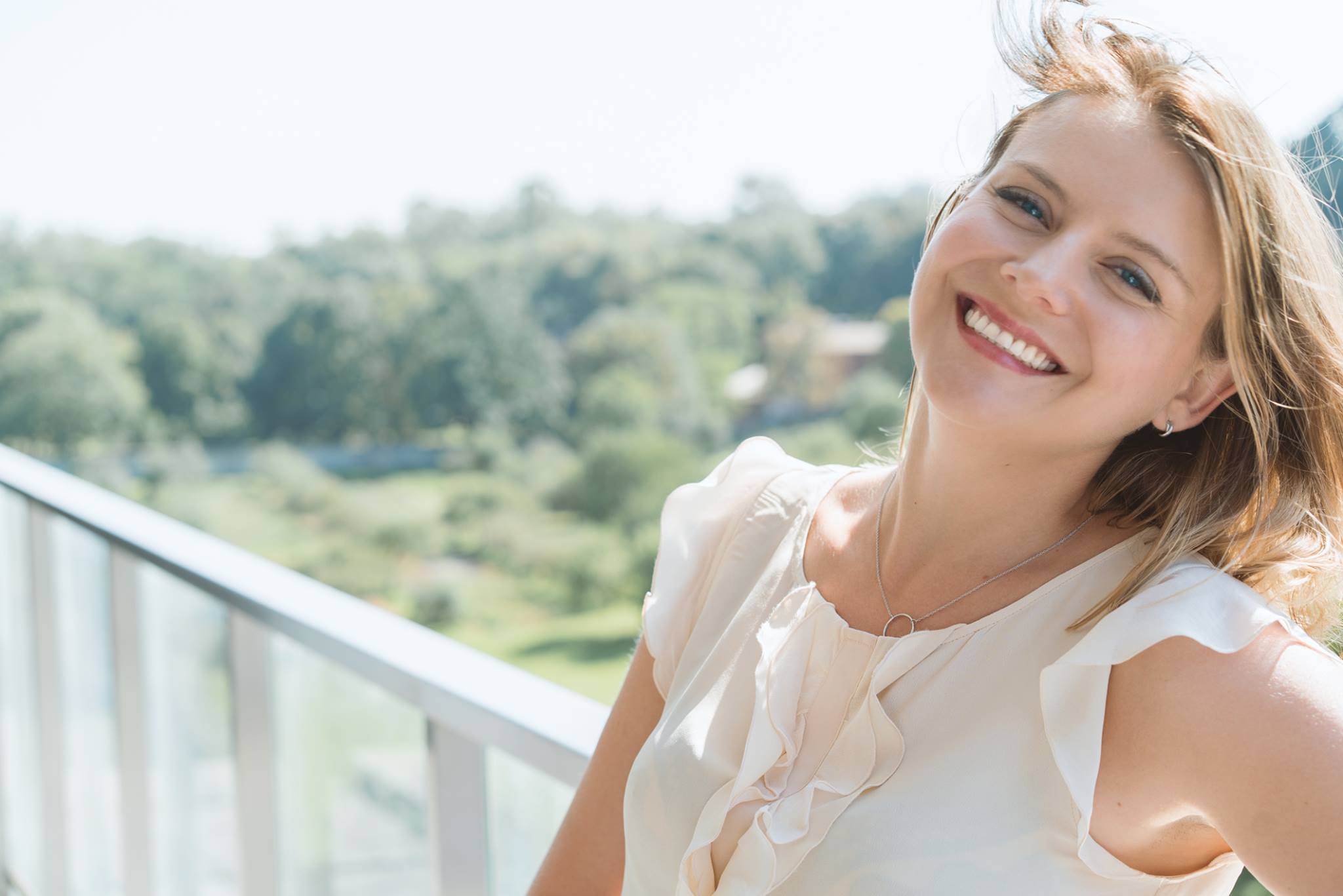 Dr Agata Loewe
Dr Agata Loewe, PhD, is a clinical cross-cultural psychologist, systemic family psychotherapist and sexosopher of sexology. She is a founder of Sex Positive Institute in Poland, sex positive activist, advocate and educator. Since 2009 she has consulted with NGOs dealing with equal opportunities for people at risk of social exclusion and the promotion of mental, sexual and reproductive health. Her speciality is consciousness-raising and she has expertise in gender, sexual and relationship diversities. Agata has a private practice in Warsaw and online.
Agata is a member of WAS & WASC. She conducts and organises international workshops, trainings & specialist courses in sexuality for people working with human sexuality.
Agata is a Core Trainer on the Intensive and a Case Discussion Group Tutor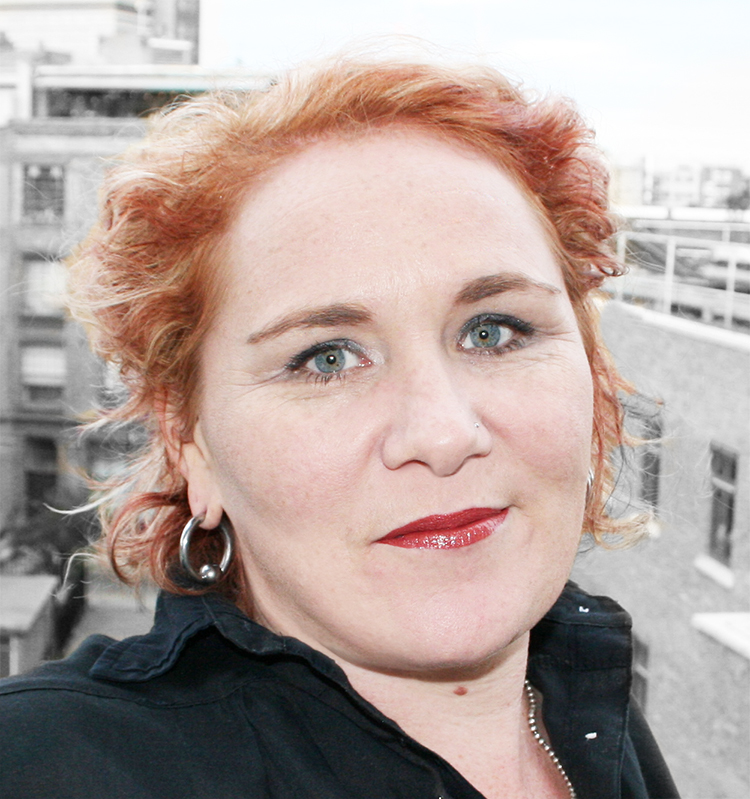 Amanda Middleton
Amanda Middleton is a Systemic and Family Psychotherapist, with a special interest in queering psychotherapy. A Clinical Associate of Pink Therapy and The Pink Practice, she works therapeutically with families, couples and individuals who identify as Lesbian, Gay, Bisexual, Queer, Transgender and beyond.
Amanda has a commitment to and expertise in working with gender, sexuality, marginalisation and difference. Initially qualifying as a Psychologist in Australia, Amanda has 18 years of experience in the sexuality, dual diagnosis, HIV and sexual health, drug and alcohol use, and domestic violence sectors. Currently Amanda works as a Systemic and Family Psychotherapist in private practice, leads on the training and therapists directory at Gendered Intelligence and teaches across various settings,  including  The Institute of Family Therapy, Tavistock and Portman NHS foundation trust and Pink Therapy.
Amanda wrote the Relationship Therapy module and presents the webinar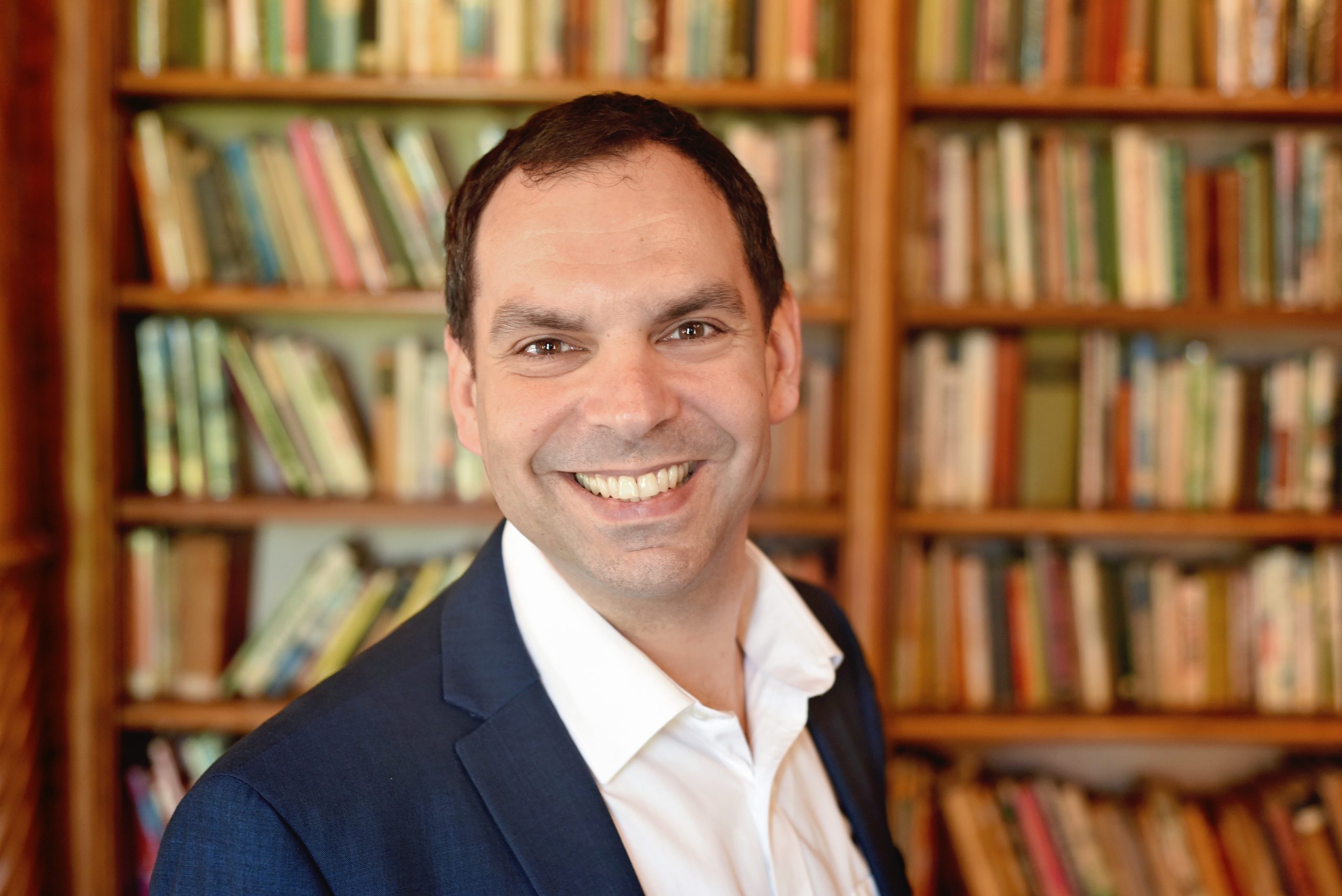 Silva Neves
Silva Neves (he/him) is a Pink Therapy Clinical Associate, COSRT-accredited and UKCP-registered psychosexual and relationship psychotherapist, a trauma psychotherapist and an EMDR therapist. Silva sees individuals, couples and people in multiple relationships presenting with a wide range of sex and relationship issues.
Silva specialises in working with sexual trauma, sexual and romantic affairs, and compulsive sexual behaviours. He works extensively with the GSRD communities.
Silva is a COSRT-accredited clinical supervisor. He is a Course Director for CICS (Contemporary Institute of Clinical Sexology). He is an accreditation assessor for COSRT (College of Sexual and Relationship Therapists).
Silva is a member of the editorial board for the leading international journal Sex and Relationship Therapy.
He often contributes to articles on various sex and relationship topics and speaks internationally.
He is the author of Compulsive Sexual Behaviours, A Psycho-Sexual Treatment Guide for Clinicians (Routledge, 2021).
Case Discussion Group Tutor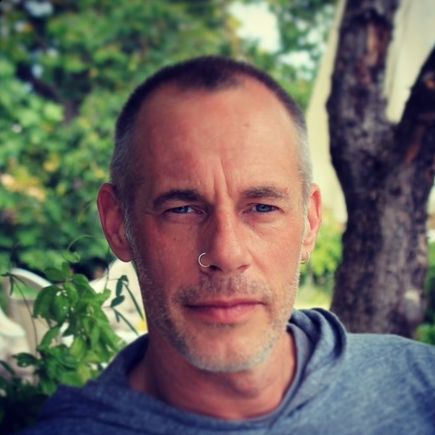 Robert Palmer
Robert Palmer has a background in the media and arts, working in radio, tv and performance, until he retrained in counselling and psychotherapy, and more recently qualified as a supervisor. For over a decade Robert has worked in the NHS, presently as Advisor and Highly Specialist Psychotherapist at Guy's and St Thomas' Hospitals. He also has a private practice in central London.
Robert is an integrative psychotherapist, and also lectures in his specialism – sex, sexuality and relationships. He is also involved with a number of public health and therapeutic initiatives for gay men using drugs in sexualised settings and has published in journals in the UK and US, and in collections of psychological essays. More information on Roberts work can be found at https://www.palmerpsychotherapy.co.uk
Robert revised the Substance Misuse & Chemsex module and presents the webinar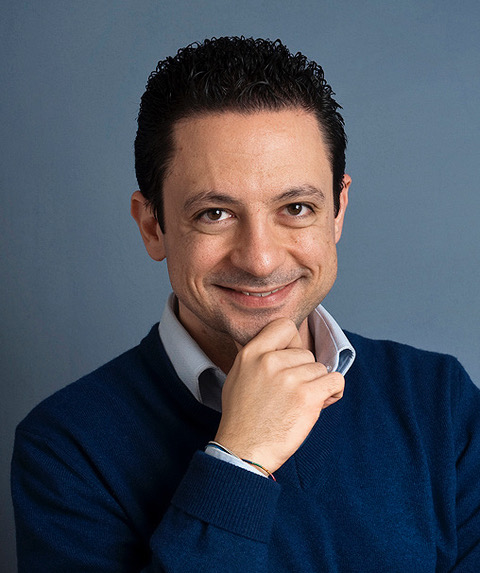 Antonio Prunas
Antonio Prunas, Ph.D., is a licensed psychologist and psychotherapist living and working in Milan, Italy.
He completed a 4-year training in Clinical sexology and qualifies as a Certified psychosexuologist at the European Federation of Sexology (ECPS). He is also a graduate of the Post-Graduate Diploma in GSRD Therapy at Pink Therapy.
He currently works in private pratice as a psychotherapist and sex-therapist, focusing in particular on GSRD clients. After serving for almost 15 years as a psychologist at one of the main gender clinics in Italy, his main area of expertise is the psychological work with transgender and gender-non conforming people of all ages, as well as with their families and partners.
He is Associate Professor in Clinical Psychology at the Department of Psychology of Milano-Bicocca State University, and since 2019 he has been the scientific director of the Post-Graduate Program in Sex Counselling, one of the very few held by a public University in the Country.
He is a member of WPATH and ESSM.
Antonio is a Core Trainer on the Intensive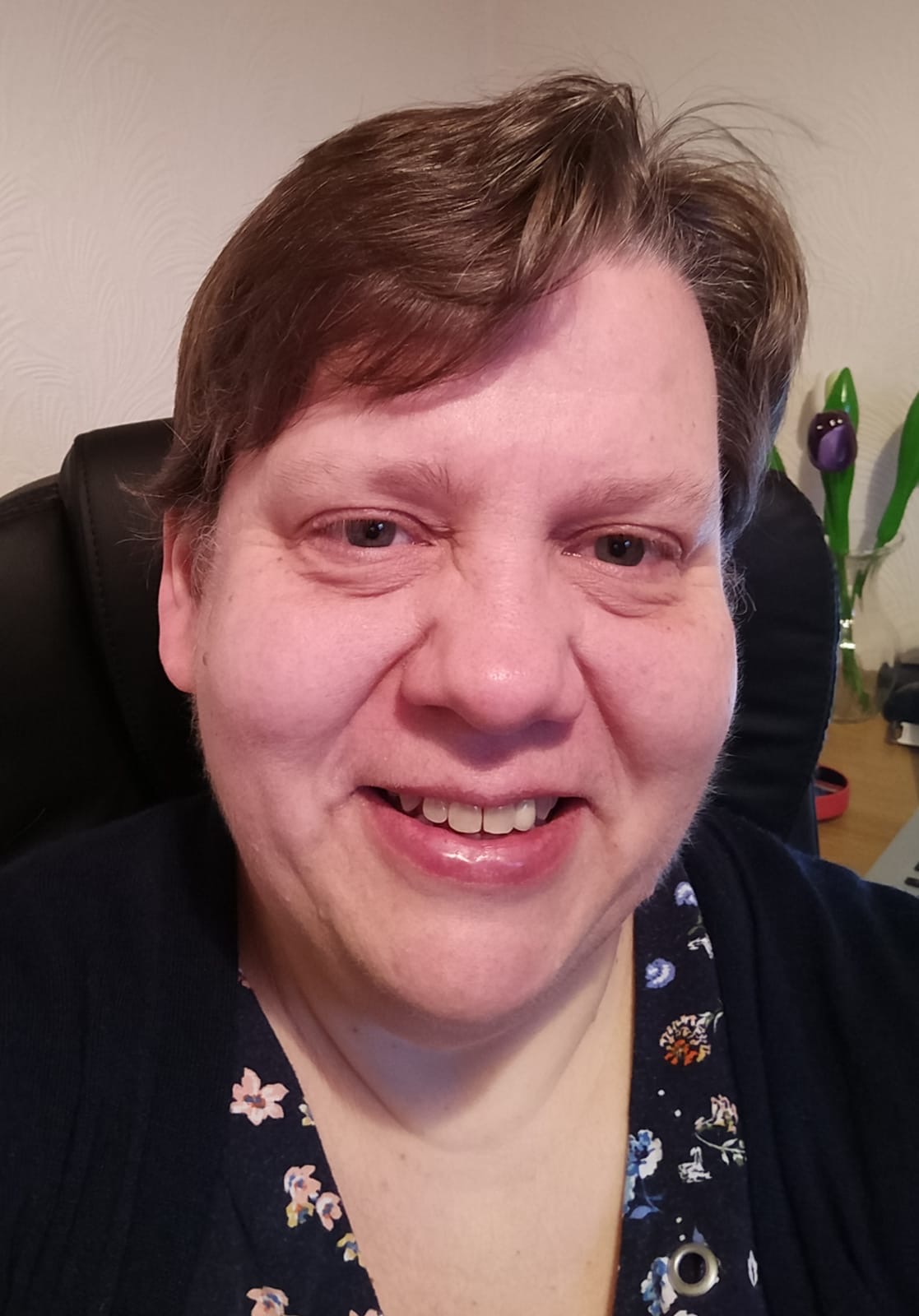 Jo Russell
Jo Russell, is a senior accredited psychotherapist (NCS) in private practice in Glasgow, working principally with clients of diverse gender, sex and relationship styles.
A therapist since 2004, Jo has previously worked as a music teacher and a missionary, and has extensive experience in training and working with groups. She has an MSc in Counselling Studies (Advanced Practice) from Edinburgh University, is a graduate of the Pink Therapy Post-Graduate Diploma, an Advanced Accredited Sexual Diversity Therapist (Pink Therapy) and a Clinical Associate of Pink Therapy. Jo is asexual.
Email:
counselling.temenos@gmail.com
web:
www.temenos.org.uk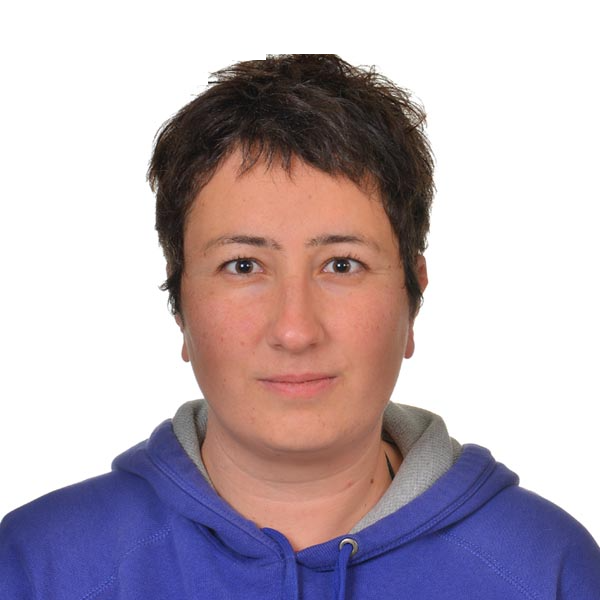 Dr Gökçe Elif Sarıdoğan
Dr Gökçe Elif Sarıdoğan is an adult psychiatrist based in Istanbul, Turkey. As a specialist she is working as chief consultant in community mental health center and working with GSD issues in the sexuality department of the psychotherapy centre of Erenkoy Mental Health and Research Hospital in Istanbul.
In addition she is currently a PhD student in psychopharmacology at Marmara University. Her academic interests and work experience include post-traumatic stress disorder, adult autism spectrum, sexuality, animal models in behavioural sciences and ADHD.
Gökçe revised the Mental Health module and presents the webinar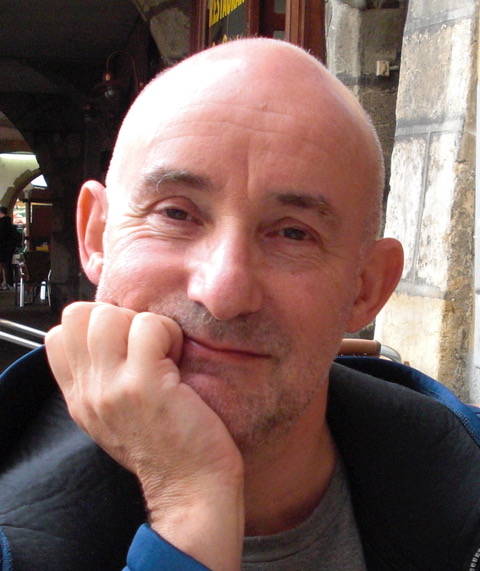 Keith Silvester
Keith Silvester is a psychosynthesis therapist, supervisor, and trainer.  A former Convenor of London Friend, and a longstanding Clinical Associate of Pink Therapy, he was Head of Counselling at Central School of Speech and Drama in London, and Training Director of the Psychosynthesis Trust in London where he is still on the training faculty.  He is currently President of the European Federation for Psychosynthesis Psychotherapy.  For many years he was Chair of the Training Committee of the Humanistic & Integrative College of UKCP.  He is also a qualified practitioner of the Alexander Technique.

Keith is the webinar presenter for the Faith and Spirituality and Working with Older Clients modules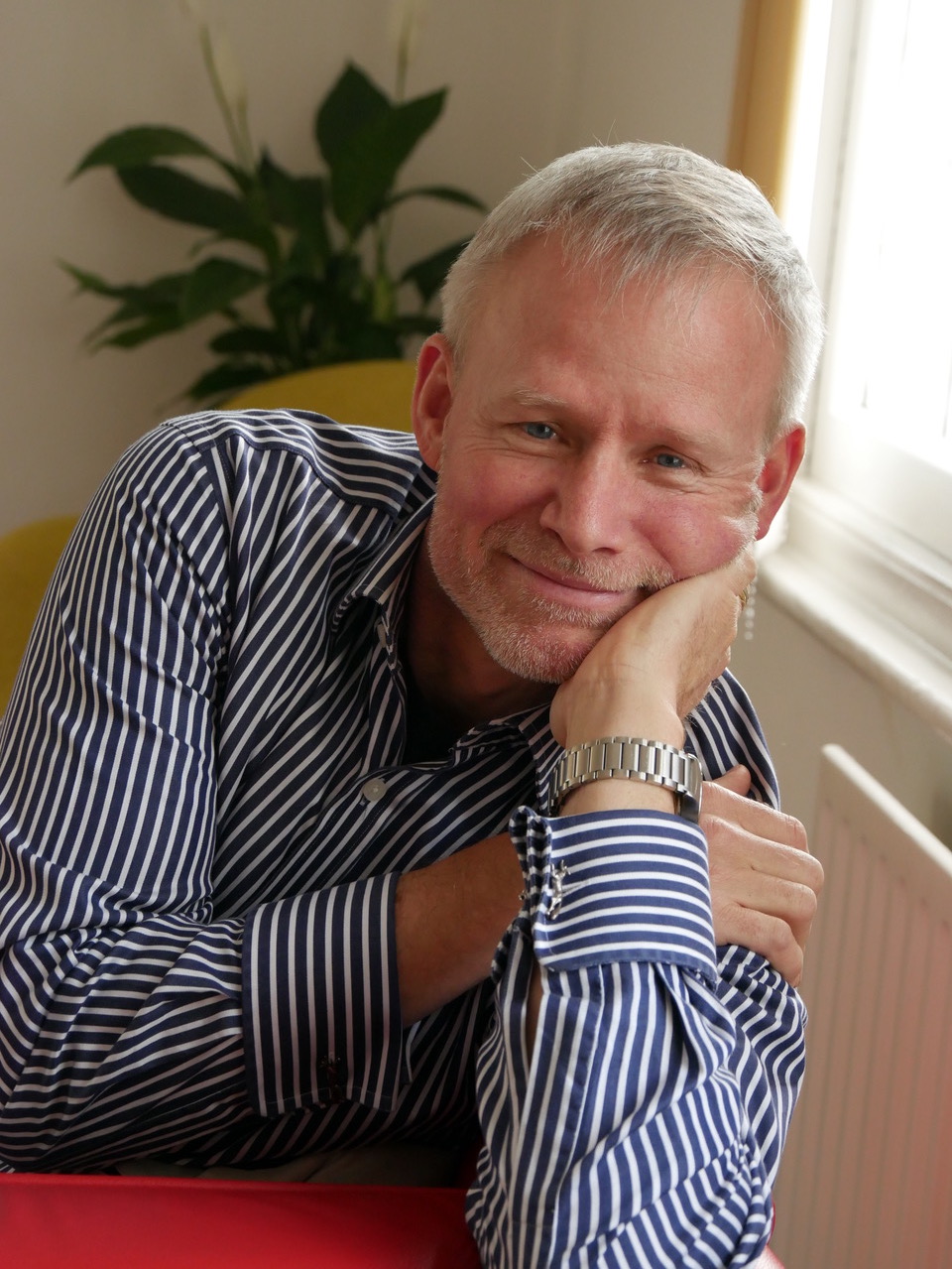 Jaap Westerbos
Jaap Westerbos is a Coach, Psychosexual and Relationship Therapist, Trainer, Course Director, Supervisor and Director of TRA NOI and NAOS.
AHPP Member. COSRT Acc. NCP Acc. Reg.MBACP.
Websites: www.naos-institute.com & www.tra-noi.org
Jaap wrote the initial version of the Spirituality module. Revised by Dr Angus Slater in 2019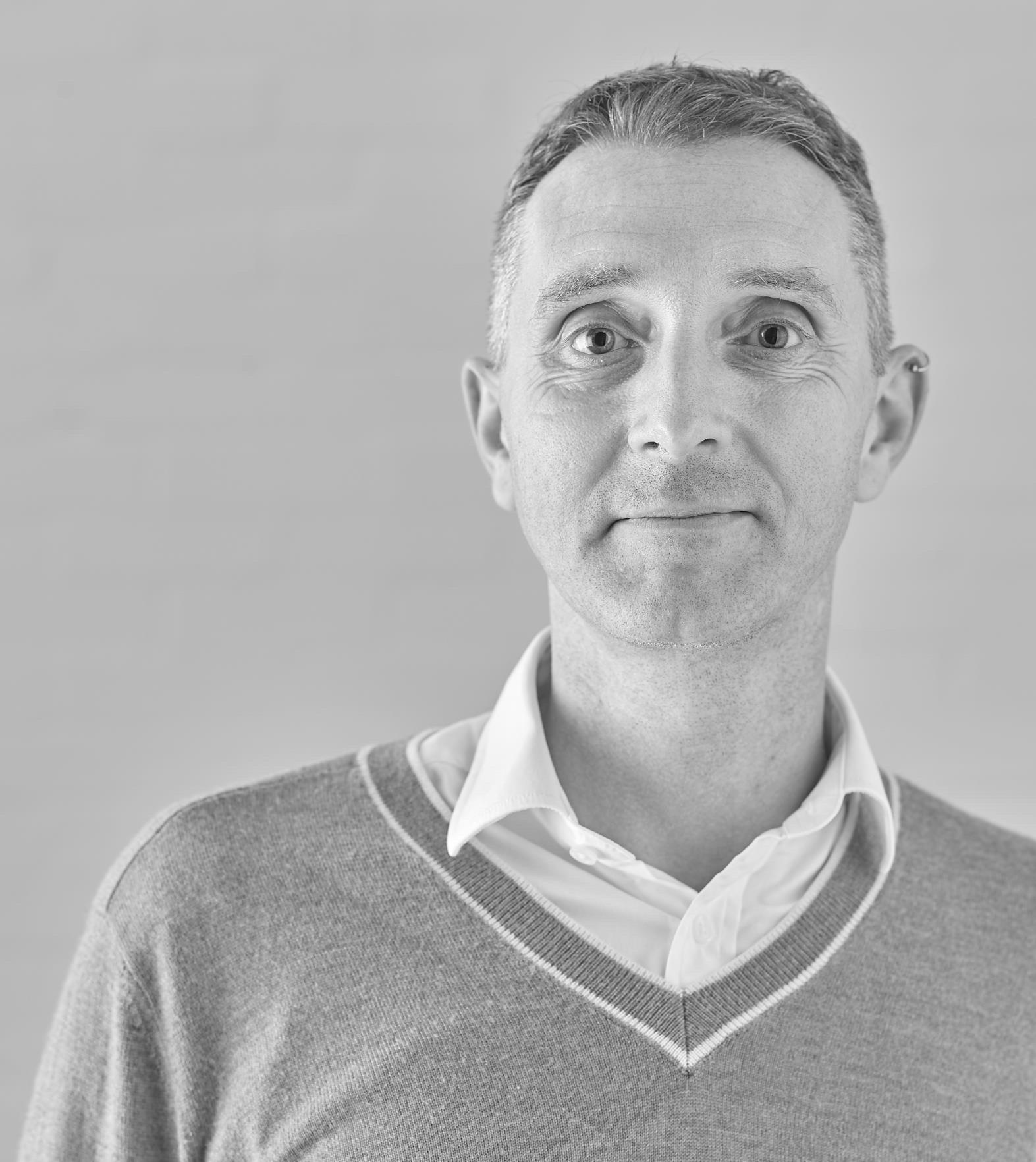 Dr Christopher Whiteley
Dr Christopher Whiteley has worked in substance misuse, sexual health and mental health services across his career, as a clinician, researcher and policy advisor.  Published in March 2015, Christopher co-authored the first guidance for psychosocial interventions for the treatment of novel psychoactive substance (club drug) misuse NEPTUNE.  As a Consultant Clinical Psychologist he is now the Deputy Head of Psychology for a large London NHS Mental Health Trust. 
He was previously one of the advisory clinicians with Public Health England's national Alcohol & Drug Team and is a former Deputy Clinical Director with the Doctorate in Clinical Psychology programme, University of East London. 
Christopher joined the Pink Therapy clinical associates more than 8 years ago, and has many years' experience working with gender and sexual diversity clients both in drug and alcohol services and in wider psychological therapy services.  Christopher is an accredited Cognitive Behaviour Therapist, Trainer and Supervisor.
Wrote the initial version of the Substance Misuse and Chemsex module