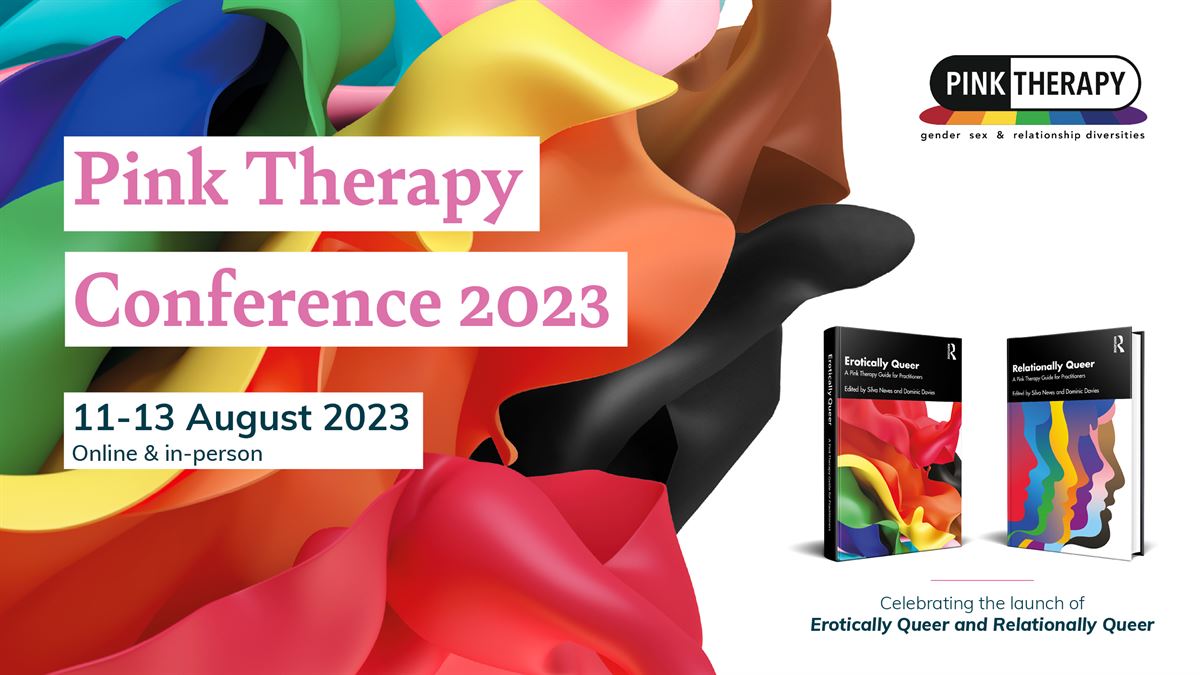 We invite you to join us at this year's Pink Therapy conference to celebrate two new textbooks, in the Pink Therapy series. 
DATES: 11-13 August 2023 (Online & In-Person)
Hear from eleven contributors over two days, and meet the editors – Silva Neves and Dominic Davies.
Once again, we offer a hybrid conference to allow as many people as possible to attend.