Over the summer, we held a two-and-a-half-day Think Tank with some of our faculty and alumni flying in from the far corners of the world to help develop our thinking on Gender, Sex and Relationship Diversity (GSRD) Therapy.
One of the outcomes of this process was that we decided to develop all six elements further and add another core component to the six that Silva and I identified and wrote about in the Sage Handbook on Counselling and Psychotherapy. Fostering Joy has been added as a vital part of the therapist's role.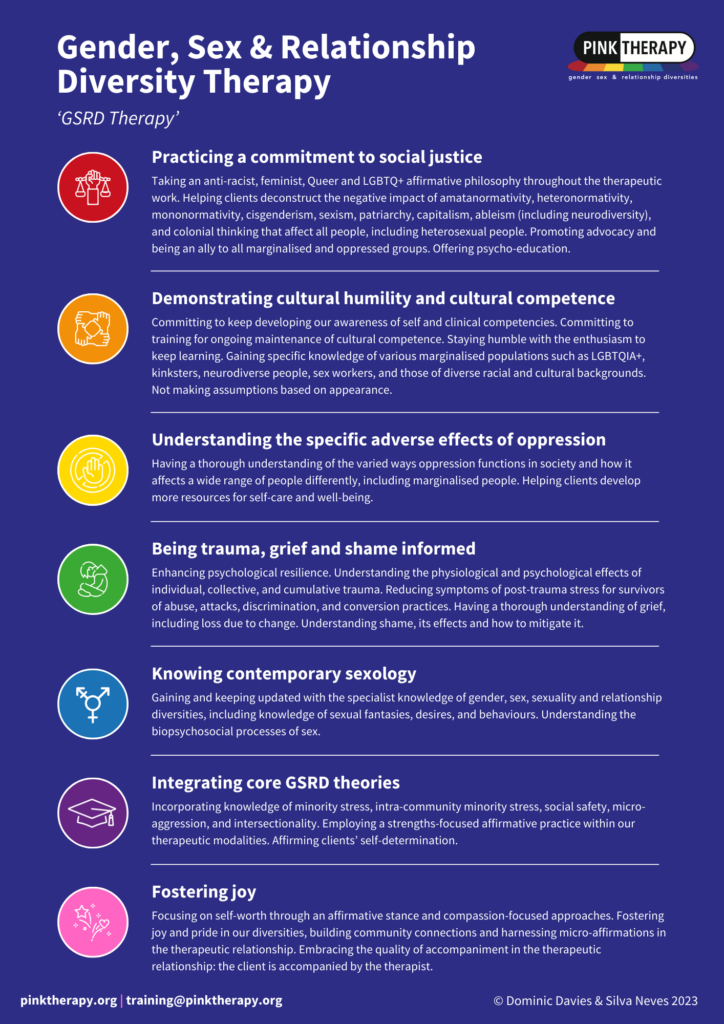 We also created a briefer version for social media posts.
Gender, Sex and Relationship Diversity Therapy Social Media Image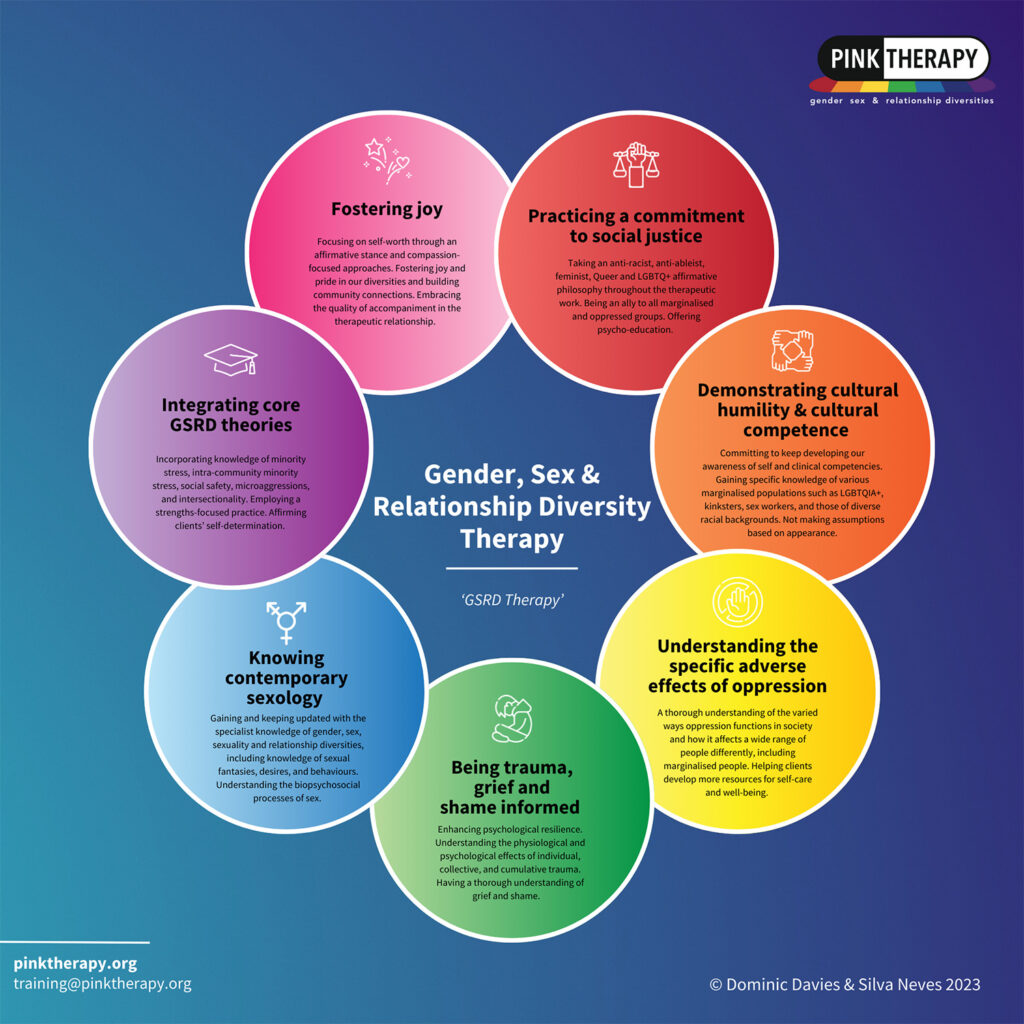 Download at full size – please credit Dominic Davies and Silva Neves.
We hope you find them of help to you in your work with GSRD clients and Silva Neves and I are now being joined by Professor Antonio Prunas to edit the first textbook on GSRD Therapy.
Because Pink Therapy has a mission to raise awareness of and improve the mental health of GSRD Folk across the world, we are in the process of finding volunteer translators from among our students and faculty to produce these two documents in other languages.
We will report further on this in the near future.